Learn how to analyze student performance data and create assignments targeted to student needs.
1. To learn more about the individual student, click on the name or email address and a more detailed report will appear.
2. Click on "Review all ACT answers."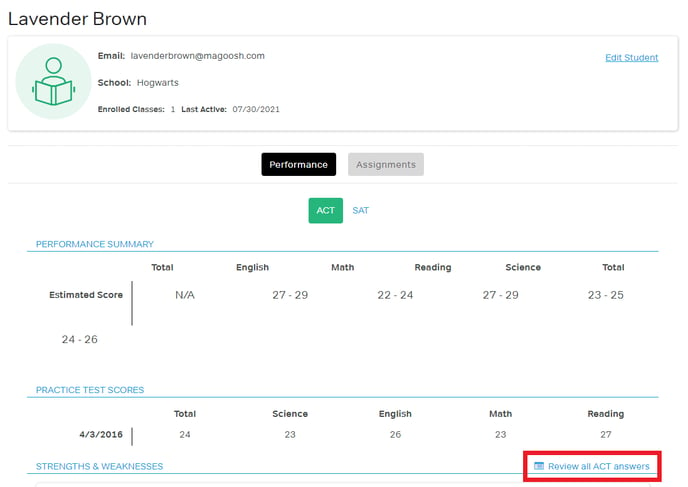 3. Here you can filter this report to see what questions this student got wrong so you can identify areas that will require additional practice.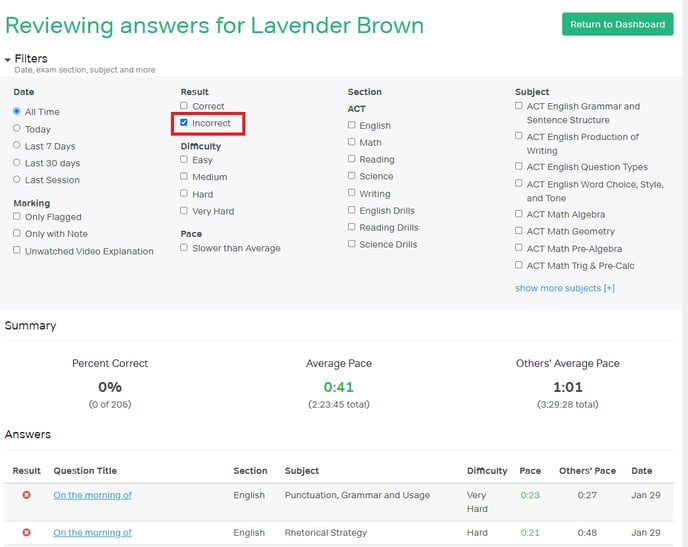 4. Once the report is filtered, take a look at the "section" and "subject" columns so you can see this student's specific weaknesses.
5. Then you can create individual assignments for this student based on their areas of concern so they can practice these topics.