Help Your Students
Reach Their Dreams, Achieve Their Goals, Feel More Prepared
Magoosh provides effective and affordable test prep that enables teachers worldwide just like you to help their students improve their scores in the classroom and on the go.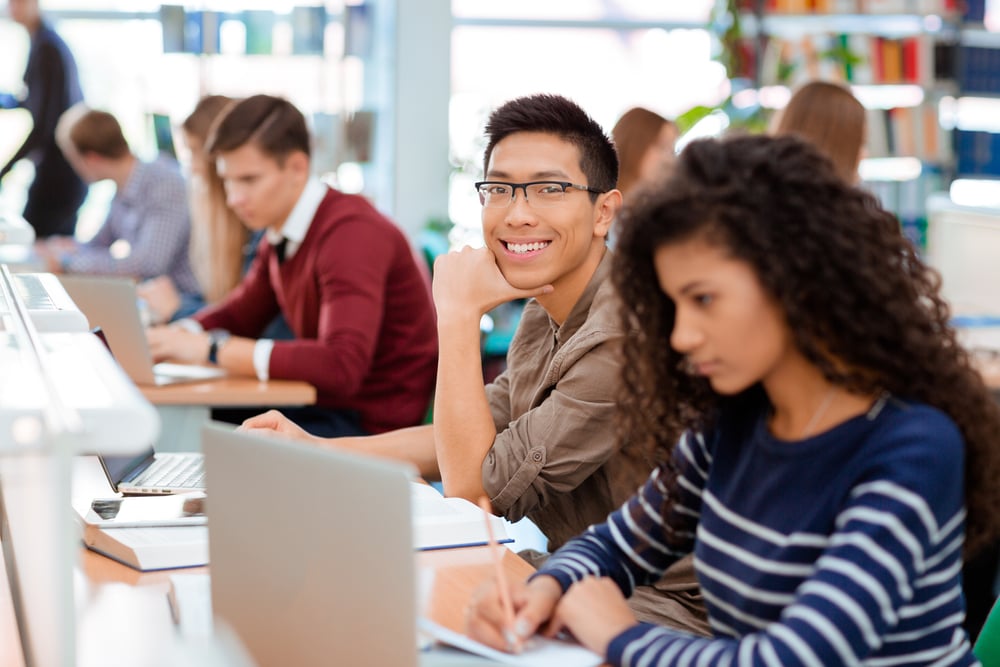 What We Know:

You're Busy and Need Help.
We believe we can level the playing field by giving every student access to effective, accessible, and engaging test prep tools.
Our team of Magoosh education fanatics is on a mission to improve test prep, and we want to help you! We provide high-quality study materials that can be used to supplement in-class instruction or as a standalone study tool for students who need additional support, regardless of location, socioeconomic status, or background to change the test prep experience for all.
The detailed video explanations and prompt support systems give students multiple avenues to finding patterns on the SAT. The inviting colors and fonts, and friendly staff shouldn't be underestimated, either. Through the instructor portal, it's really easy to see how students are progressing. The data of how and if they're spending time on Magoosh helps guide my conversations.
I have been extremely happy with Magoosh and the support and service I have received!.... Thanks so much for the great service!
We have been using Magoosh for the past 4 years and our players have found great success with it for the ACT and SAT scores. From an organizational standpoint, it is incredibly easy to use and sign our players up. They have enjoyed the ease of studying. Great service!
Rush Soccer College Advisory Program
A great program that promotes students actively involved in their prep at their level!
University of Colorado McNair

Accessible
Our platform allows students to study at their own pace and on their schedule from a computer or mobile device. Our content caters to different learning styles and is designed to be engaging and interactive.

Effective
Our study materials are created by experienced instructors and subject matter experts and organized in a way that is easy to follow and understand. You can feel confident and ready with our extensive library of practice questions and full-length practice exams.

Affordable
We understand the strains on budgets and have worked hard to keep costs down while maintaining a quality product and all the extras you don't find other places. There are no hidden fees or extra costs, everything is included!

"Magoosh was a super-helpful tool! It helped me get used to the testing format, as well as study the material that I was a bit spotty on."
Bailey
ACT Score: 30

"Magoosh taught me all the math concepts that I had forgotten, I could not have done it without Magoosh! The lessons are all super relevant to the test, and the practice problems are so helpful! Amazing!"
Hannah
GRE Score: Math 163, Verbal 164
You can partner with Magoosh for GRE, GMAT, LSAT, MCAT, ACT, SAT, TOEFL, IELTS, and Praxis prep.
Discounted pricing for 10+ accounts with actionable reporting.
Magoosh wants to make test prep easy for you and your students by giving you the tools you need to guide students through the process. We're here to help every step of the way.