Discounted pricing starts at 10 seats or more. Is this you? Keep scrolling.
Magoosh is What ACT Prep Should Be
We've proudly helped over 100,000 students study for the ACT.
With Magoosh, I was able to improve my English & math substantially. It helped me get comfortable with the timing factor. I was able to understand the ACT test much better.
The Magoosh tools were super-helpful tools! They helped me get used to the ACT testing format, as well as study the ACT material that I was a bit spotty on. Thanks, Magoosh!
Why You'll Love Magoosh ACT
We've designed one of the best ACT prep courses around improving your students as quickly as possible. Our lesson videos and practice questions are regularly reviewed and updated based on performance analysis from thousands of test-takers, so your students are always getting the most relevant and up-to-date material available.
We don't overwhelm your students with never-ending questions — we make every question count!
We give you everything you need to make ACT prep a breeze for your students. Plus, you and your students can access our dedicated team of experienced ACT Tutors if you ever get stuck, 24/7.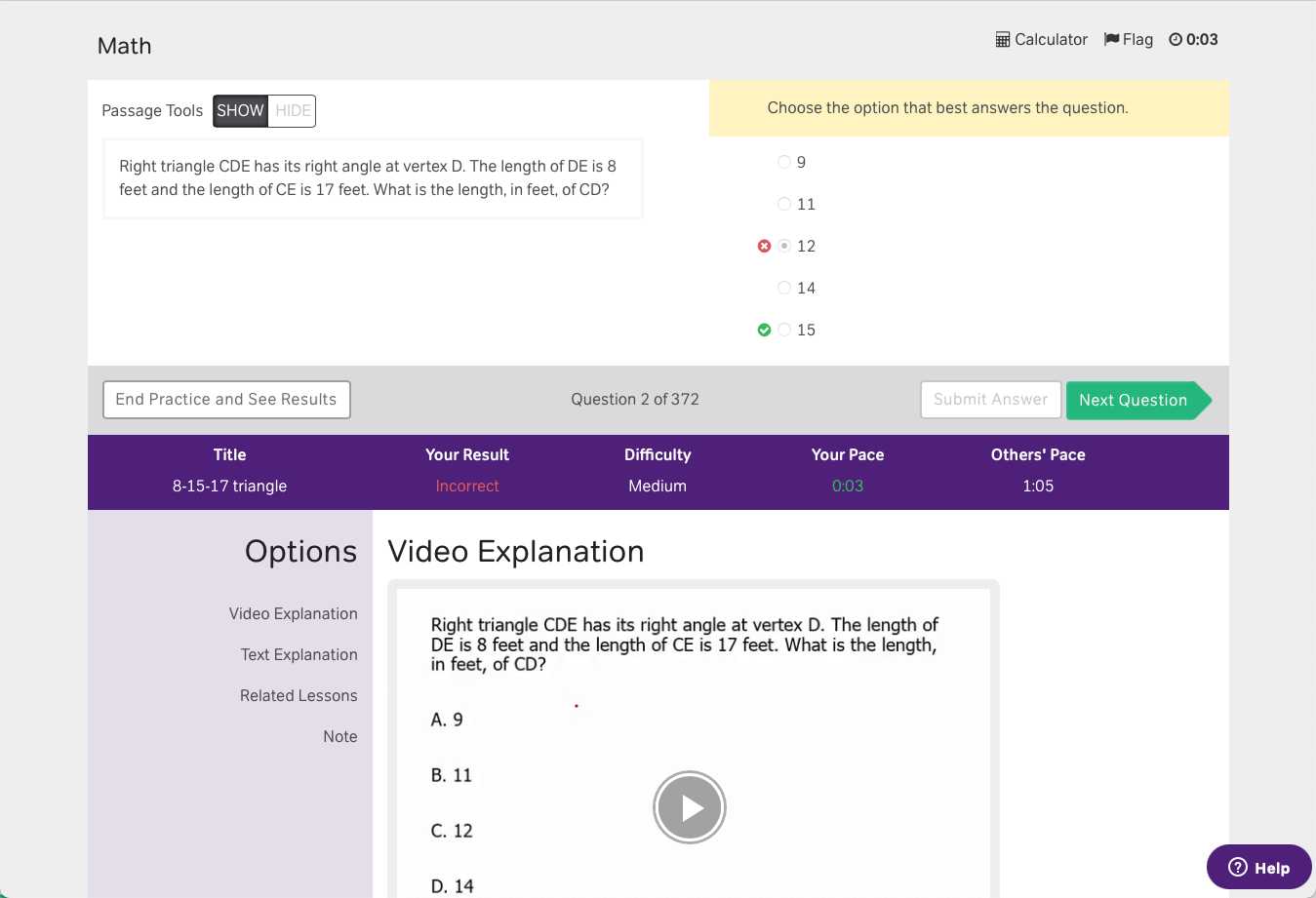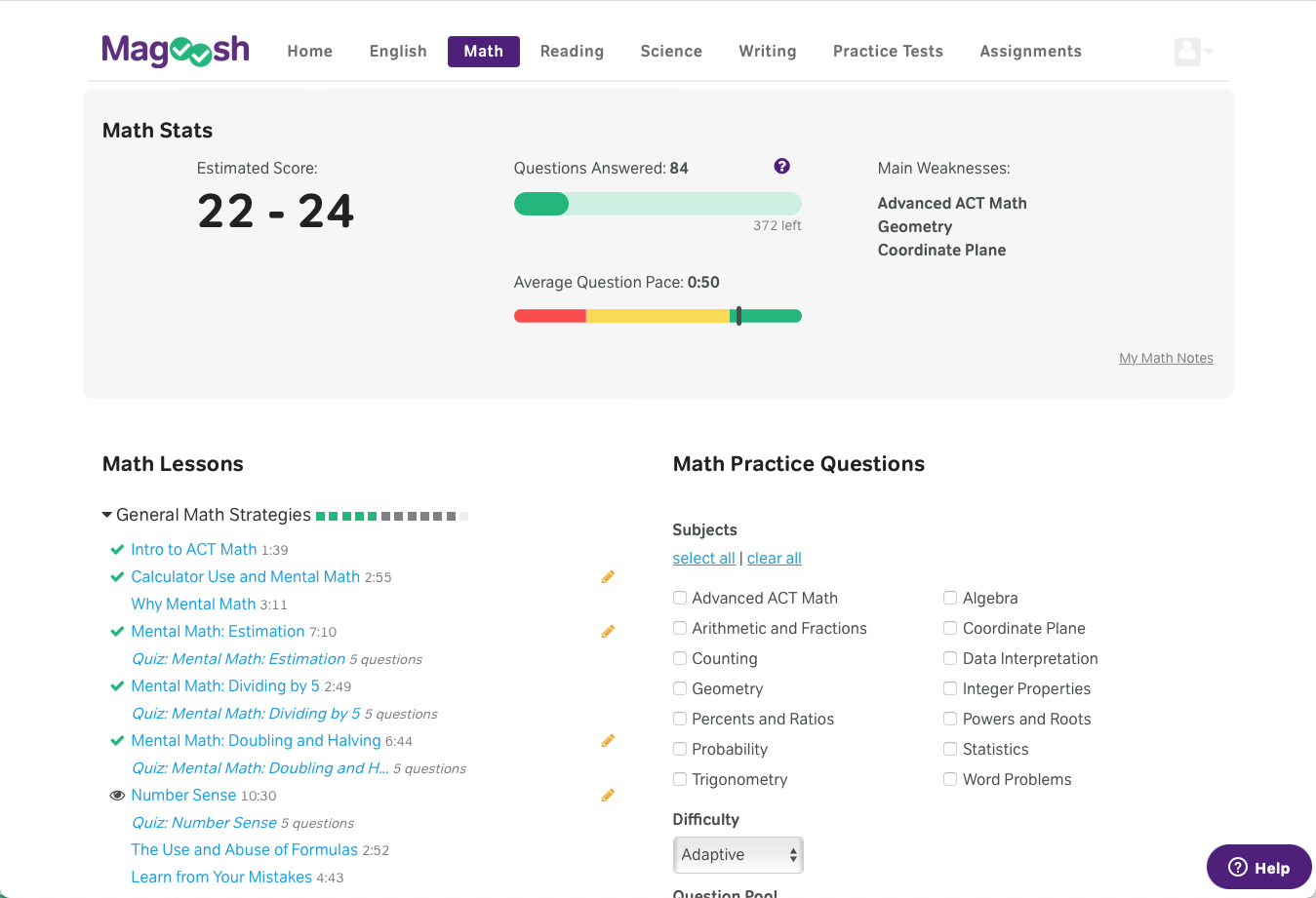 Stay Focused with Study Schedules
We make it easy for your students to figure out how to start their ACT online prep and how to stay motivated all the way to the test date.

Following our targeted study schedules works for a variety of situations and skill levels, and using our weekly study planner will help your students stay on track from now until test day.
Your Educator Portal
With your Magoosh purchase, you are provided with a free educator portal account. Your educator portal gives you access to distribute student accounts, manage classes and students, monitor student progress, download reports, assign assignments, and view your full Magoosh product.
As you work with your students you can see their estimated scores, questions answered, videos watched, and time spent learning with Magoosh as well as drill down to see every question a student has answered. Whether you're looking for a quick overview or more granular detailed information your educator portal gives you access to what you need with ease!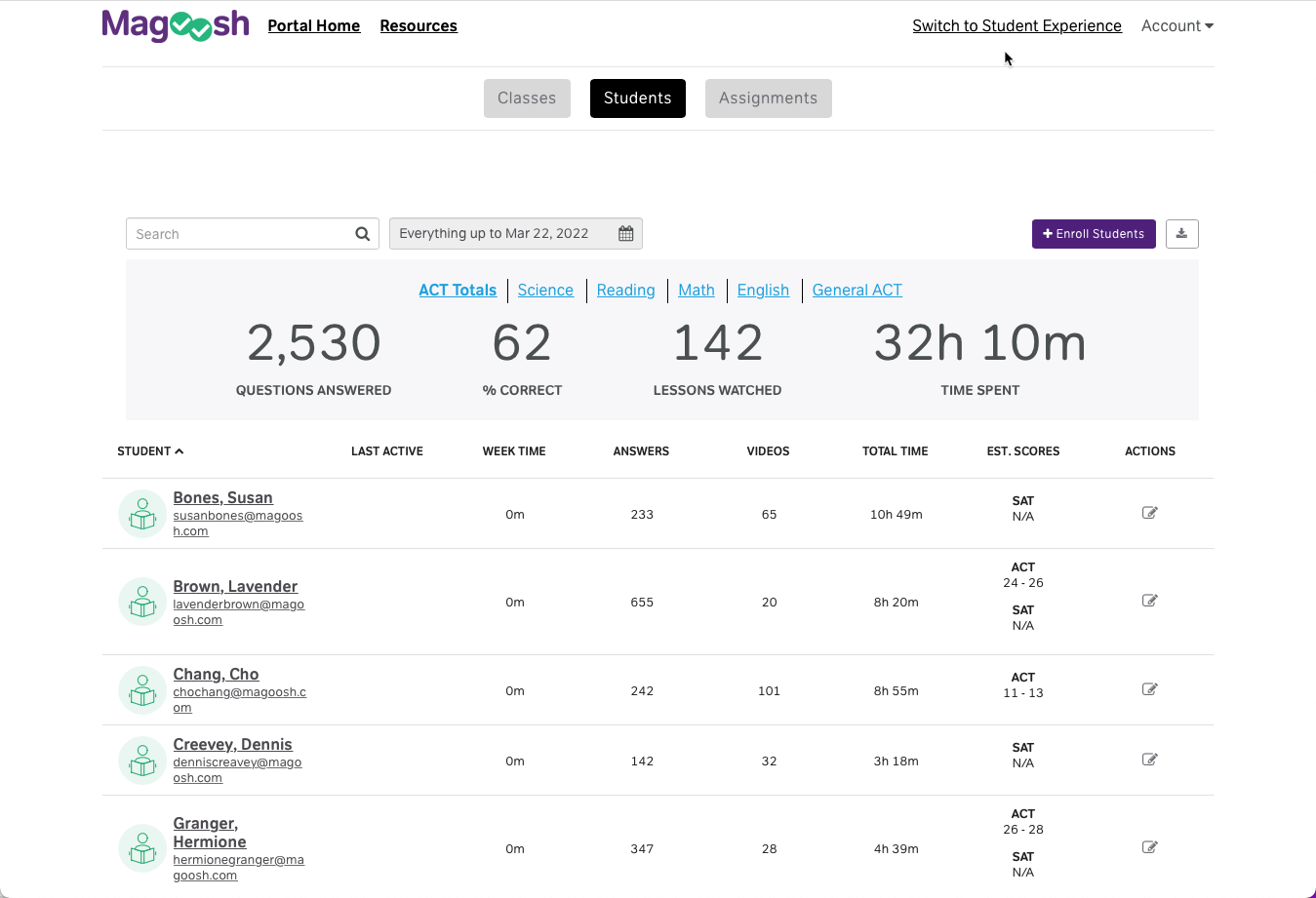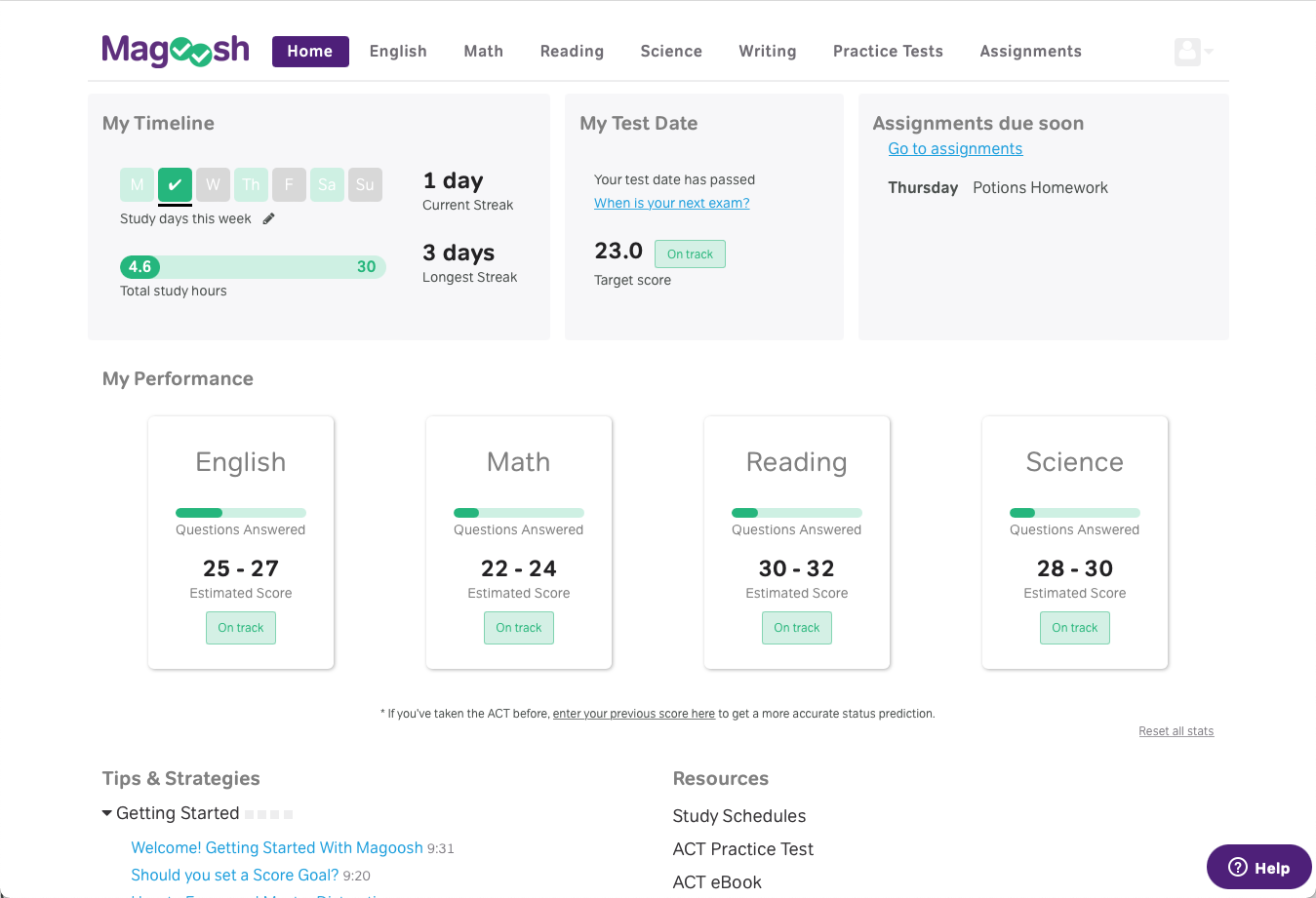 What do you get?
Over 1,300 practice questions
Video and/or text explanations for every question
Up to 4 practice tests
Over 250 video lessons
Curated study schedules
Online help from expert ACT tutors
Data-driven score prediction
Smart progress tracking
Gain Real Test Experience
Magoosh ACT test prep is designed to make your student's ACT study experience as close to the real exam as possible. We've built one of the best ACT prep courses around and our timed practice tests simulate what students face on test day.
Your students can customize practice sessions to drill themselves on specific subjects and difficulty levels. The best way for students to improve is to learn from their errors; quickly review detailed text explanations, or watch video explanations that break down each question step-by-step. Each practice session will help your students answer questions faster and with greater accuracy.
Magoosh, Designed to WOW!
Are you ready to transform how your students study? Want to get the ACT prep that makes the most impact in the least amount of time?
Then leverage Magooshes unbeatable test prep pricing and let's have a conversation today.
Magoosh really helped me improve my science section by giving me an approach to maximize my time and keep focused.