Discounted pricing starts at 10 seats or more. Is this you? Keep scrolling.
Your students belong in medical school.
We'll help them get there.
Why You'll Love Magoosh MCAT
Do your students need accessible and effective MCAT materials to help improve their learning and testing process?
With Magoosh MCAT, your students have the freedom to study anywhere, anytime on a desktop or mobile device. With Magoosh, your students have the power to email a team of devoted educators for assistance whenever they get stuck.
Magoosh MCAT also comes with top-quality study materials that are continually updated based on millions of students' answers as well as smart feedback and progress tracking to turn your student's weaknesses into their strengths.
That's right, Magoosh is here to help your students improve as fast as they possibly can.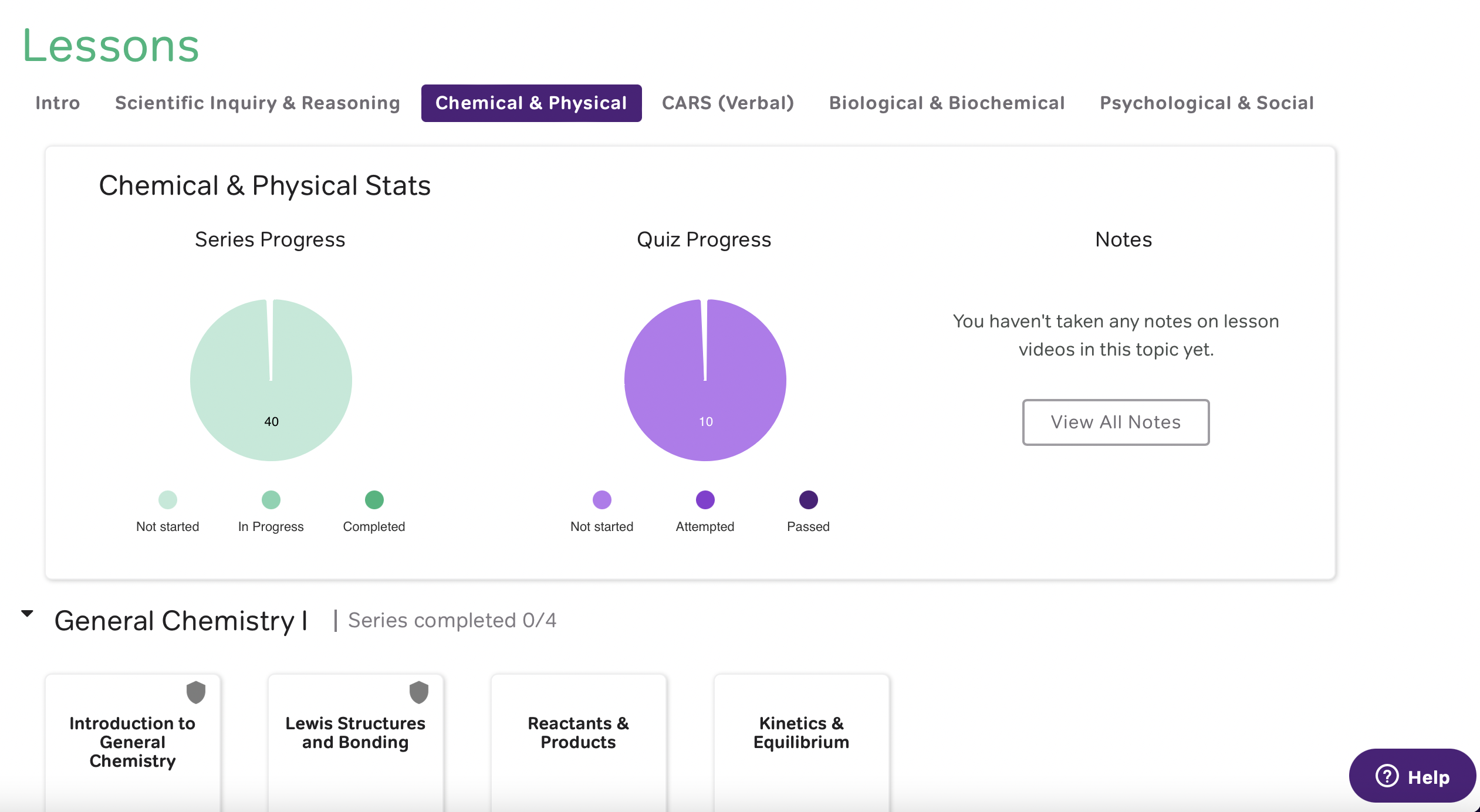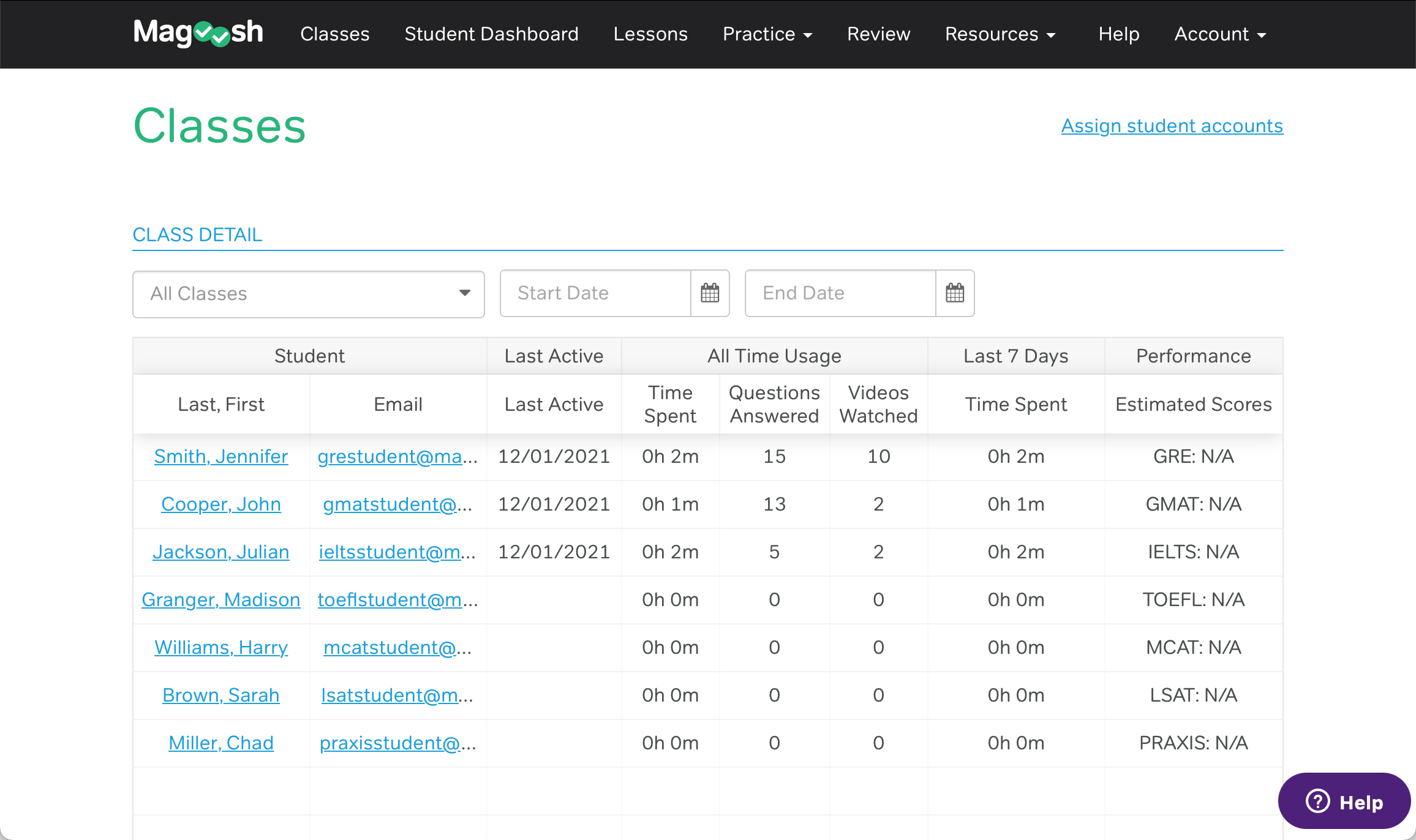 Your Educator Portal
With your Magoosh purchase, you're provided with a free educator portal account.
Your educator portal gives you access to distribute student accounts, monitor student progress, and view your full Magoosh product. As you work with your students you can see their estimated scores, questions answered, videos watched, and time spent learning with Magoosh as well as drill down to see every question a student has answered.
Whether you're looking for a quick overview or more granular detailed information your educator portal gives you access to what you need with ease!
Leverage The App for Streamlined Learning Anywhere you Go!
Learn from our MCAT experts: Our MCAT experts have carefully selected around 230 of the most common and challenging concepts on the MCAT to focus your practice.
Master scientific concepts at every level: Magoosh's free MCAT flashcards span many topics like Organic Chemistry, Biology, Physics, and more.
Practice that really sticks: Magoosh focuses your practice on the words you need to review the most, saving you valuable time and making sure you truly remember what you have studied.
Flashcards on the go: With a great design optimized for the web, iPhone, and Android, you can take your MCAT flashcards with you anywhere, so studying on the go is a breeze.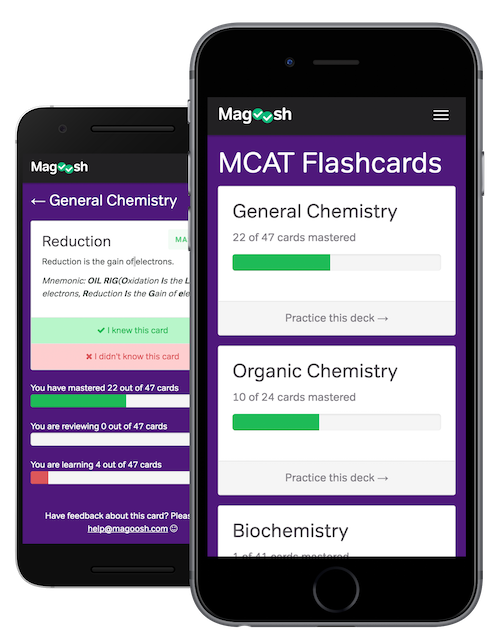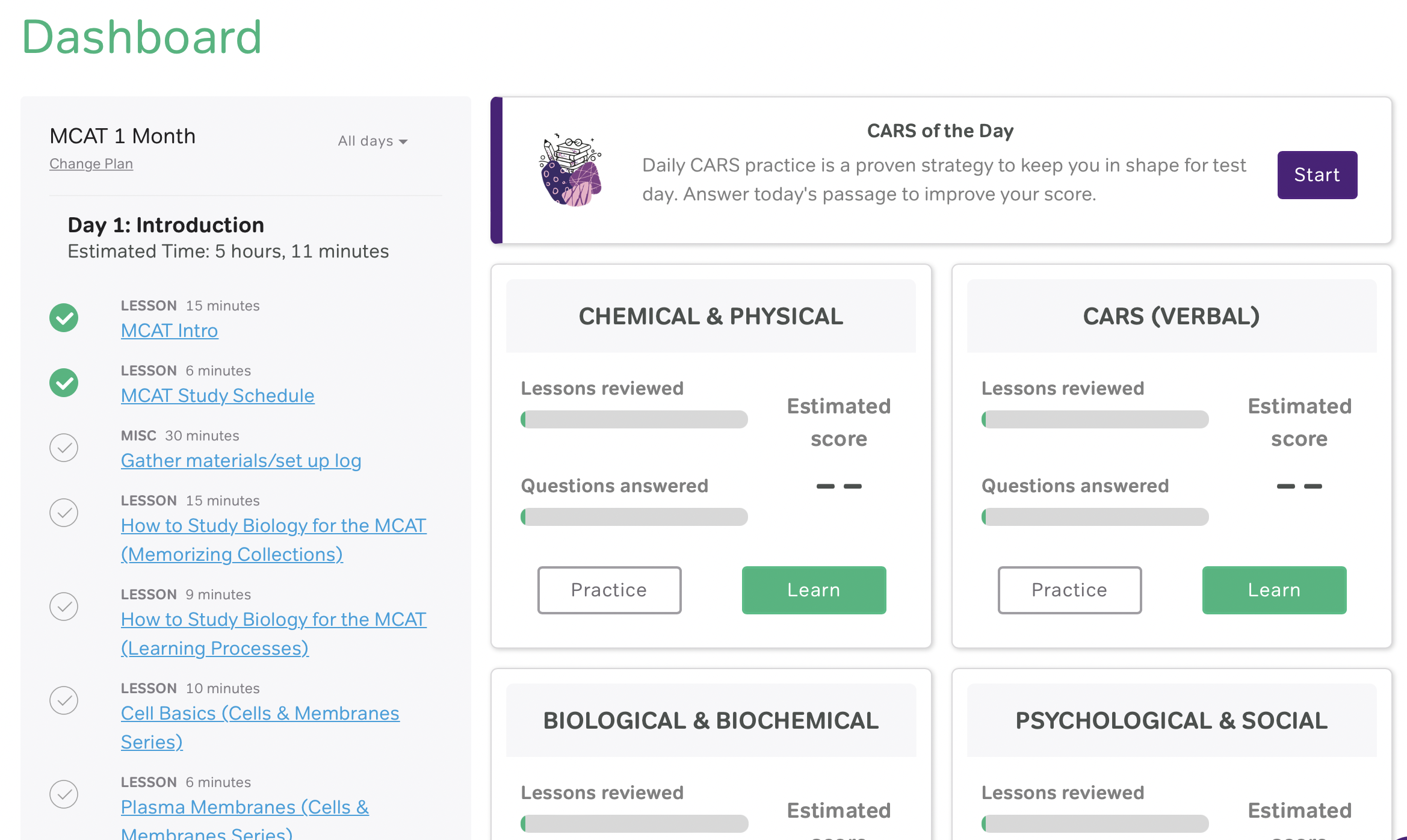 What You Get with Magoosh
12 months of access
Customizable study plans to help you stay on track
380+ content review videos covering the highest-yield topics
740+ questions including up to 3 full-length practice tests
Detailed explanations to all questions
Email support from MCAT tutors - email us 24/7!
Pause your account at any time
Magoosh, Designed to WOW!
Are you ready to transform how your students study? Want to get the GRE prep that makes the most impact in the least amount of time?

Then leverage Magooshes unbeatable test prep pricing and let's have a conversation.
"Magoosh was one of a few tools I used in my MCAT prep (limited use of Princeton Review books before discovering Magoosh) and was by far the most valuable. I took many AAMC practice tests throughout my studying and each time I got a question wrong, I would go back to Magoosh and watch the video on the subject I needed help with... Here's my best proof of how useful Magoosh was: I have almost no Psychology background and exactly no sociology background yet scored in the 100% percentile on the psych/soc MCAT section solely from letting the Magoosh Psych/Soc videos play in my car on repeat while I drove around every day for two months."