Discounted pricing starts at 10 seats or more. Is this you? Keep scrolling.
Magoosh is What TOEFL Prep Should Be
We've proudly helped educators help students study for TOEFL.
Magoosh helped understand the format of the test and prepare better for the test in a phenomenal way that I can predict many type of question in advance. Therefore, reduce the chance of me to be panic greatly.
It was very helpful. I failed it twice before, but with Magoosh I made it. Useful explanations, clear information, a lot of questions"
Why You'll Love Magoosh TOEFL
Do your students need accessible and effective TOEFL materials to help improve their learning and testing process? With Magoosh, you can enable your students with the freedom to study anywhere, anytime on a desktop or mobile device.
They get access to 420+ practice questions! That's right, Magoosh practice questions are carefully written and edited to give your students the most accurate practice possible. Magoosh TOEFL prep test resources also provide 420+ explanation videos and 140+ lesson videos. Each practice question has its own video explanation that includes the most important ideas, strategies, and mistakes, and learning everything from basic English grammar to advanced TOEFL strategies is easy with the Magoosh lesson videos library.
Magoosh, TOEFL resources also give you and your students the power to email our team of devoted educators for assistance whenever you or your students get stuck. That's right, Magoosh is here to help you improve as fast as possible.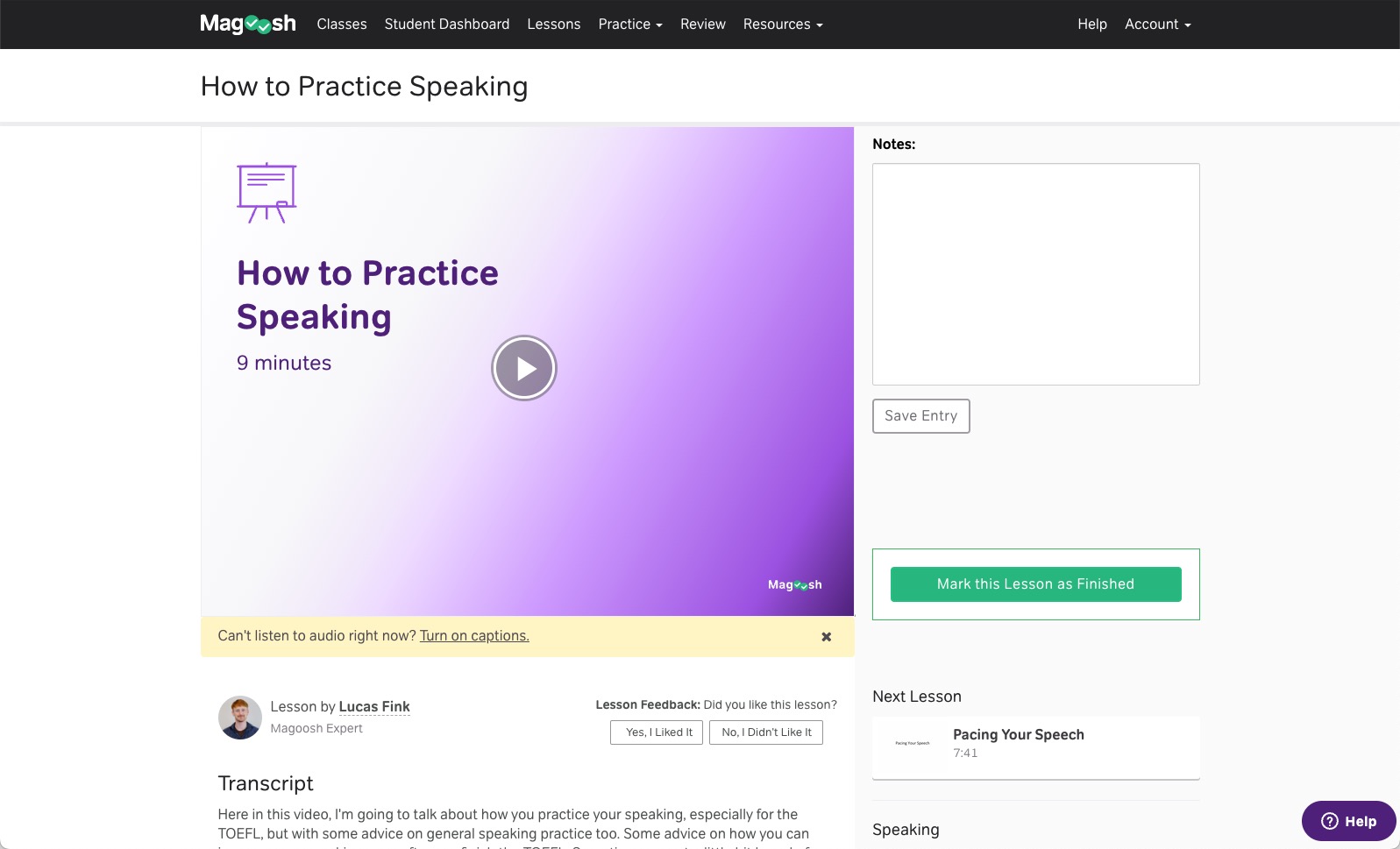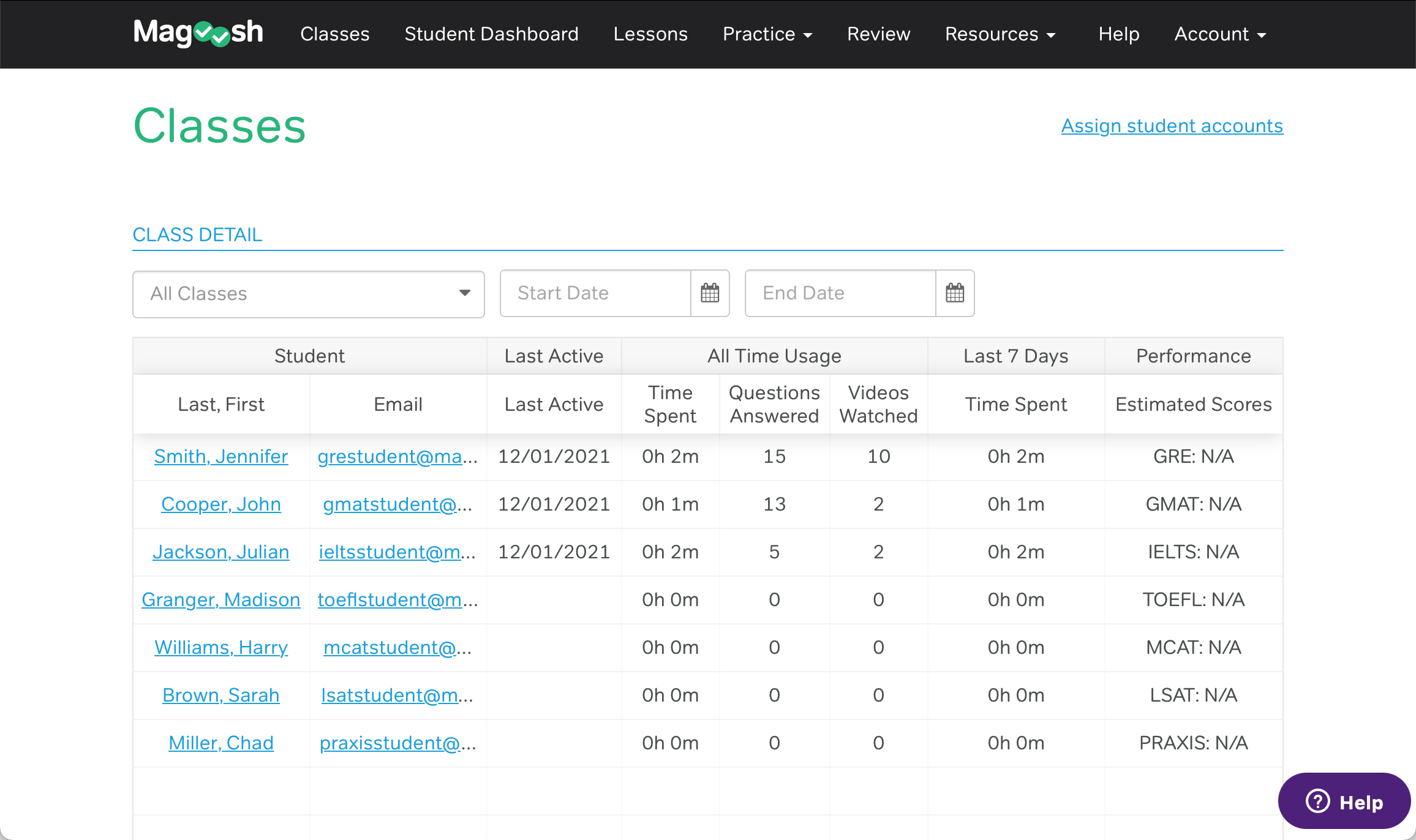 Your Educator Portal
With your Magoosh purchase, you're provided with a free educator portal account.
Your educator portal gives you access to distribute student accounts, monitor student progress, and view your full Magoosh product. As you work with your students you can see their estimated scores, questions answered, videos watched, and time spent learning with Magoosh as well as drill down to see every question a student has answered.
Whether you're looking for a quick overview or more granular detailed information your educator portal gives you access to what you need with ease!
What do you get?
Comprehensive TOEFL instruction
Over 120 video lessons
Over 420 practice questions
Up to 6 full-length mock tests
Study schedules
4 Graded Writing Assessments
6 months of access
Unlimited ask-an-expert questions
Pause your plan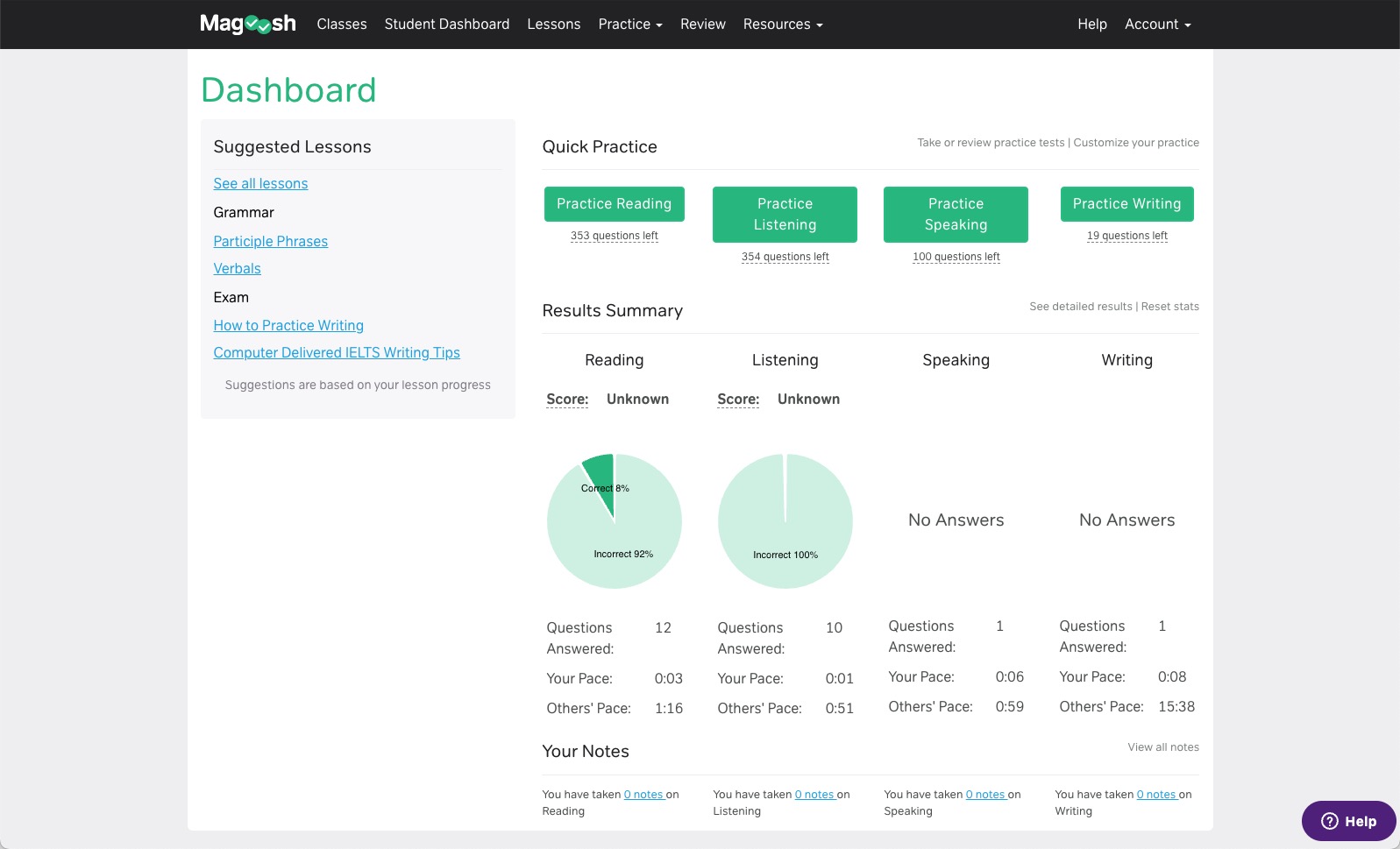 Magoosh, Designed to WOW!
Are you ready to transform how your students study? Want to get the TOEFL prep that makes the most impact in the least amount of time?
Then leverage Magooshes unbeatable test prep pricing and let's have a conversation today.
"Wow, Magoosh really helped me with sections that needed a lot more preparation. The explanations were beautiful and helped me understand WHY my answer was wrong. It gives you the right amount of confidence so your performance on test day is optimum. Honestly the best money I have spent for preparation. It's worth it!"