Discounted pricing starts at 10 seats or more. Is this you? Keep scrolling.
The GRE Prep Everyone's Talking About
It's simple for your students to learn everything they need to know just like others have!
Magoosh taught me all the math concepts that I had forgotten, I could not have done it without Magoosh! The lessons are all super relevant to the test, and the practice problems are so helpful! Amazing!
Magoosh was exactly what I needed to kickstart my GRE prep. The practice questions were incredibly addictive and the dashboard progress pie chart was very encouraging. The quick turnaround time in email responses was very appreciated.
Magoosh Students Offered Admission to Top Programs

Why You'll Love Magoosh GRE
Do your students need accessible and effective GRE materials to help them improve their learning and testing process?
With Magoosh GRE, your students have the freedom to study anywhere, anytime on a desktop or mobile device. With Magoosh, your students have the power to email a team of devoted educators for assistance whenever they get stuck.
Magoosh GRE has proven to be effective being the only US test prep company that includes official GRE® materials. Magoosh GRE also comes with top-quality study materials that are continually updated based on millions of students' answers as well as smart feedback and progresstracking to turn your student's weaknesses into their strengths.
That's right, Magoosh is here to help your students improve as fast as they possibly can.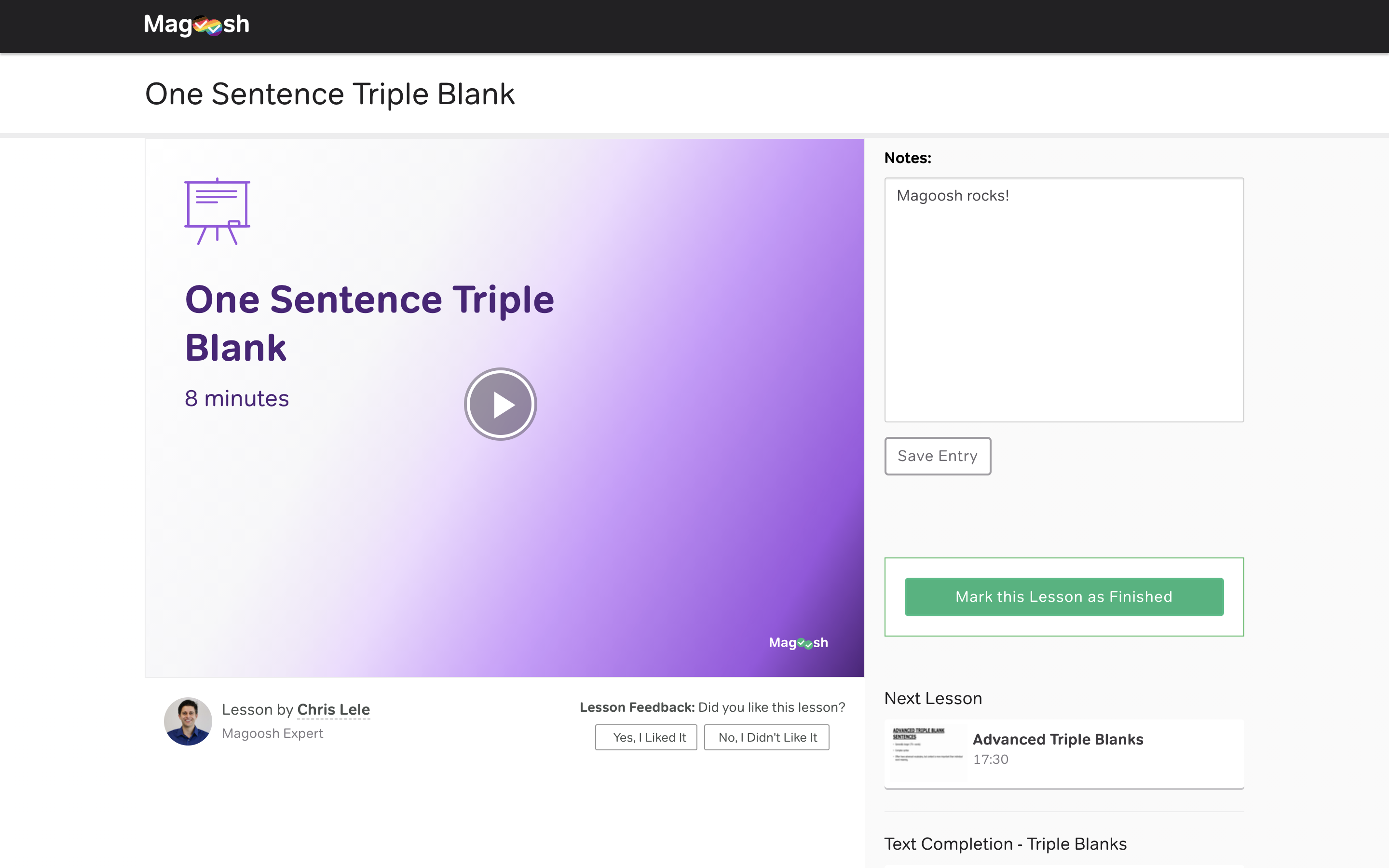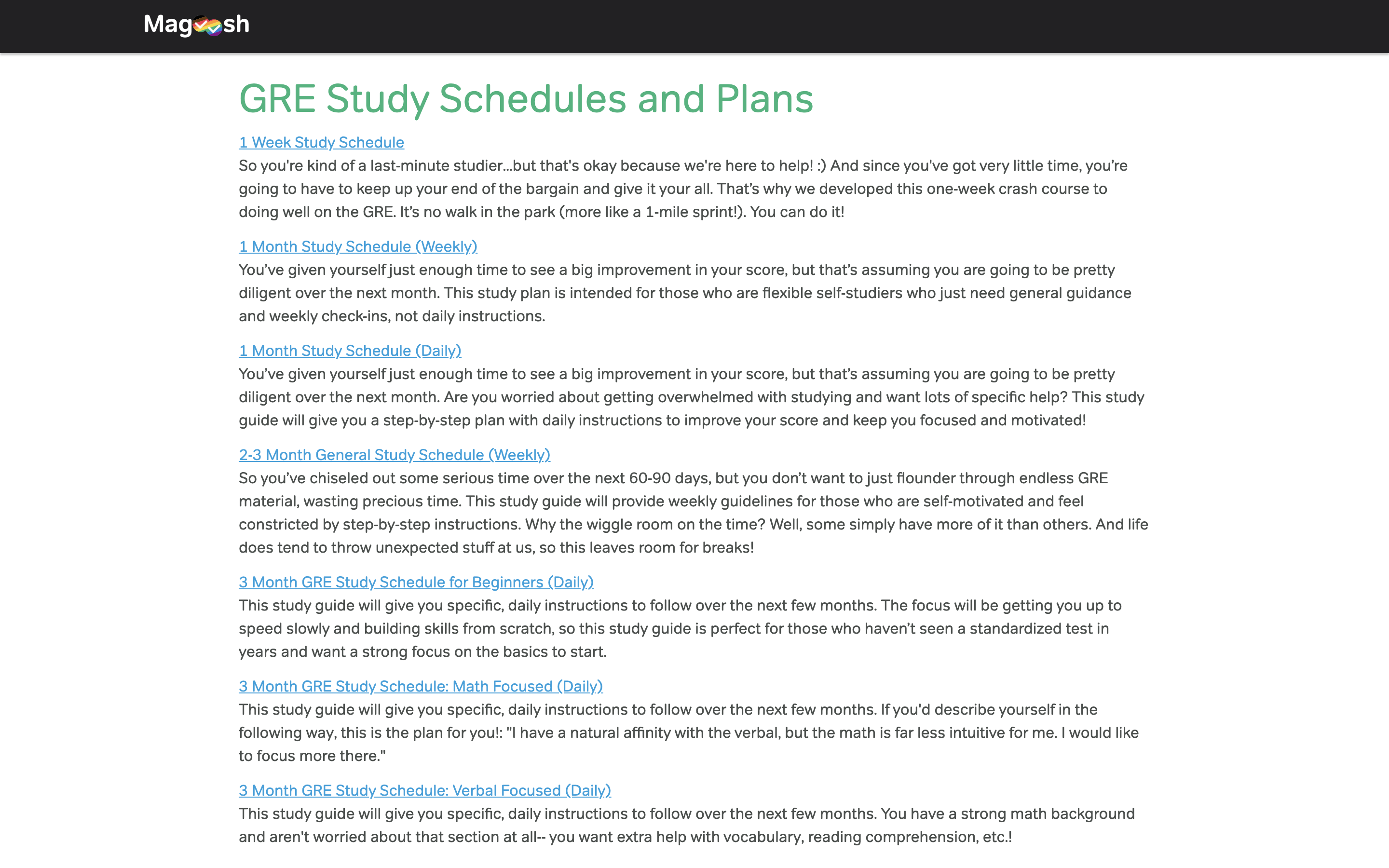 Build & Follow Targeted Study Schedules
With Magoosh, your student will always be studying with the most updated, tried-and-tested materials, based on careful analysis of millions of students' answers. Your students can take notes, bookmark, read transcripts, and give the Magoosh team feedback. The Magoosh team gives your students everything they need to make GRE studying a breeze.
Magoosh makes it easy for your students to figure out where to start studying and to stay motivated until test day. The Magoosh 11 carefully crafted study schedules accommodate varying study times and skills, so your learners always know the best way to study.
Gain Real Test Experience
Your student's practice experience will be as close to the real exam as possible. The Magoosh team maintains the highest question standards and has developed adaptive technology that simulates the official GRE.

Your learners can create customized practice sessions to drill themselves on specific subjects and difficulty levels. If your students get stuck on anything, they can read our detailed text explanation, or watch the video tutorials that follow each and every question.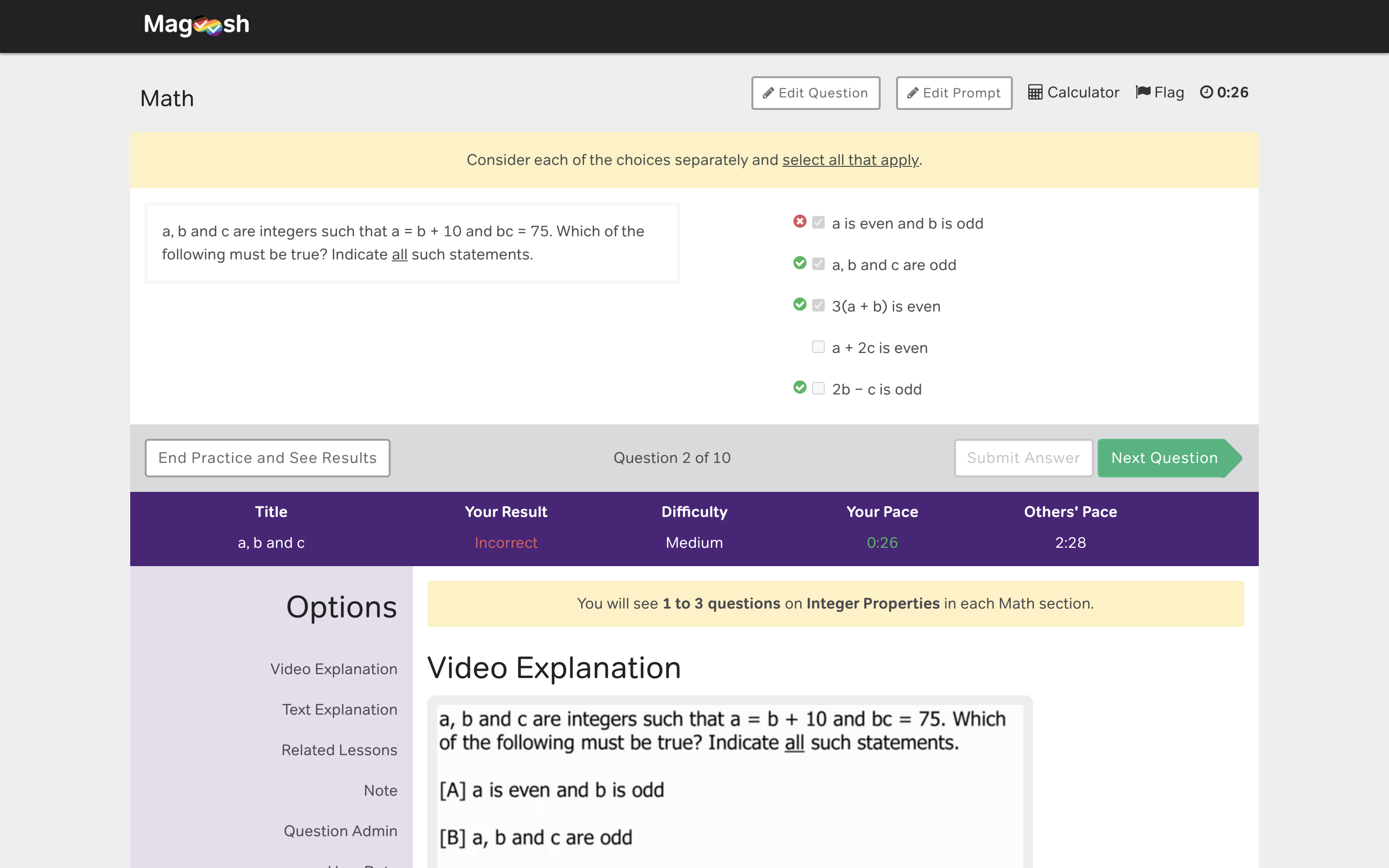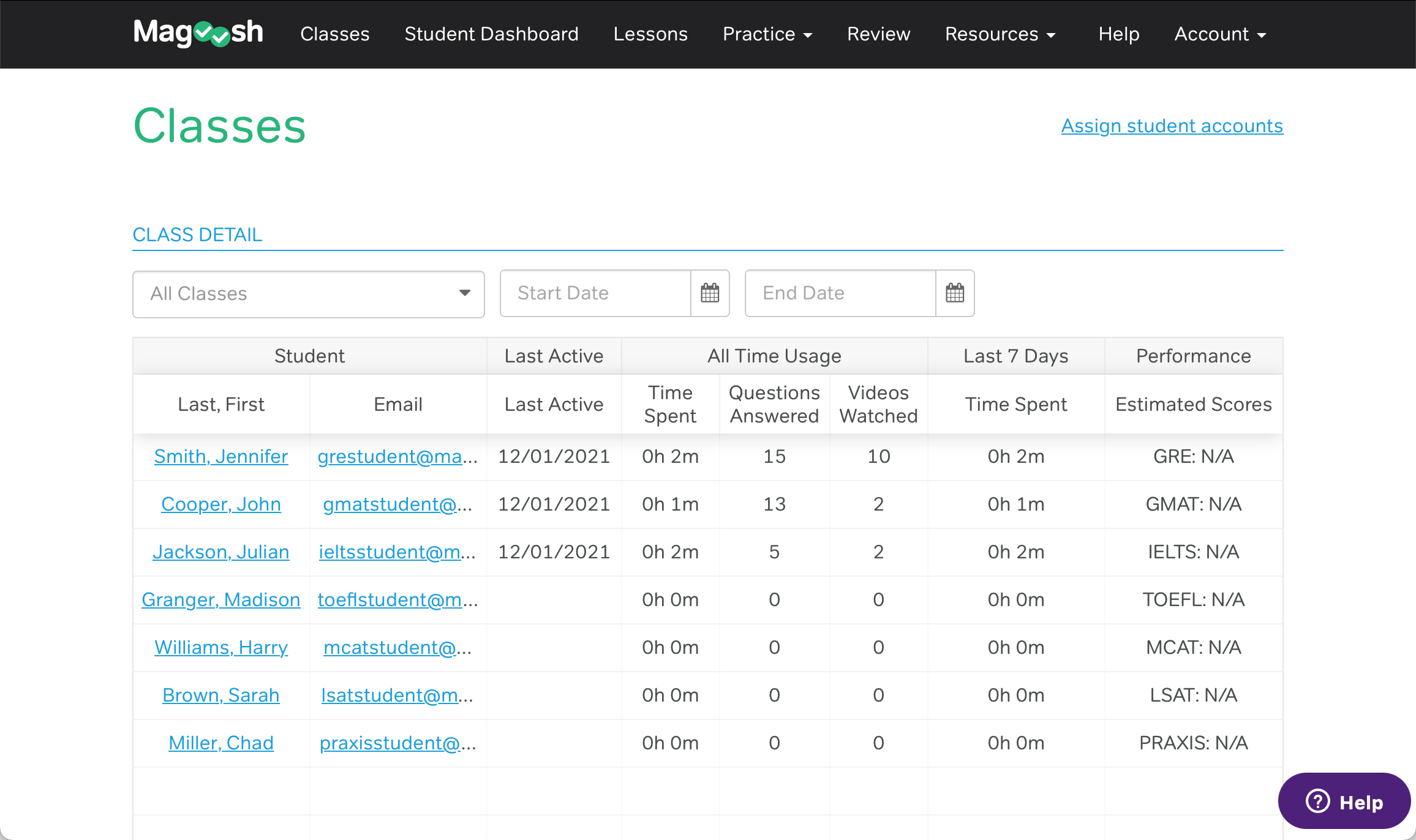 Your Educator Portal
With your Magoosh purchase, you are provided with a free educator portal account.
Your educator portal gives you access to distribute student accounts, monitor student progress, and view your full Magoosh product. As you work with your students you can see their estimated scores, questions answered, videos watched, and time spent learning with Magoosh as well as drill down to see every question a student has answered.
Whether you're looking for a quick overview or more granular detailed information your educator portal gives you access to what you need with ease!
What You Get with Magoosh
8 full sections worth of licensed official GRE® questions
Comprehensive coverage of

Math, Verbal and AWA

Helpful

video lessons
Over

1,600 practice questions
Up to

3 practice tests

Study schedules

6 months

of access

Ask an expert

Score predictor

Pause your plan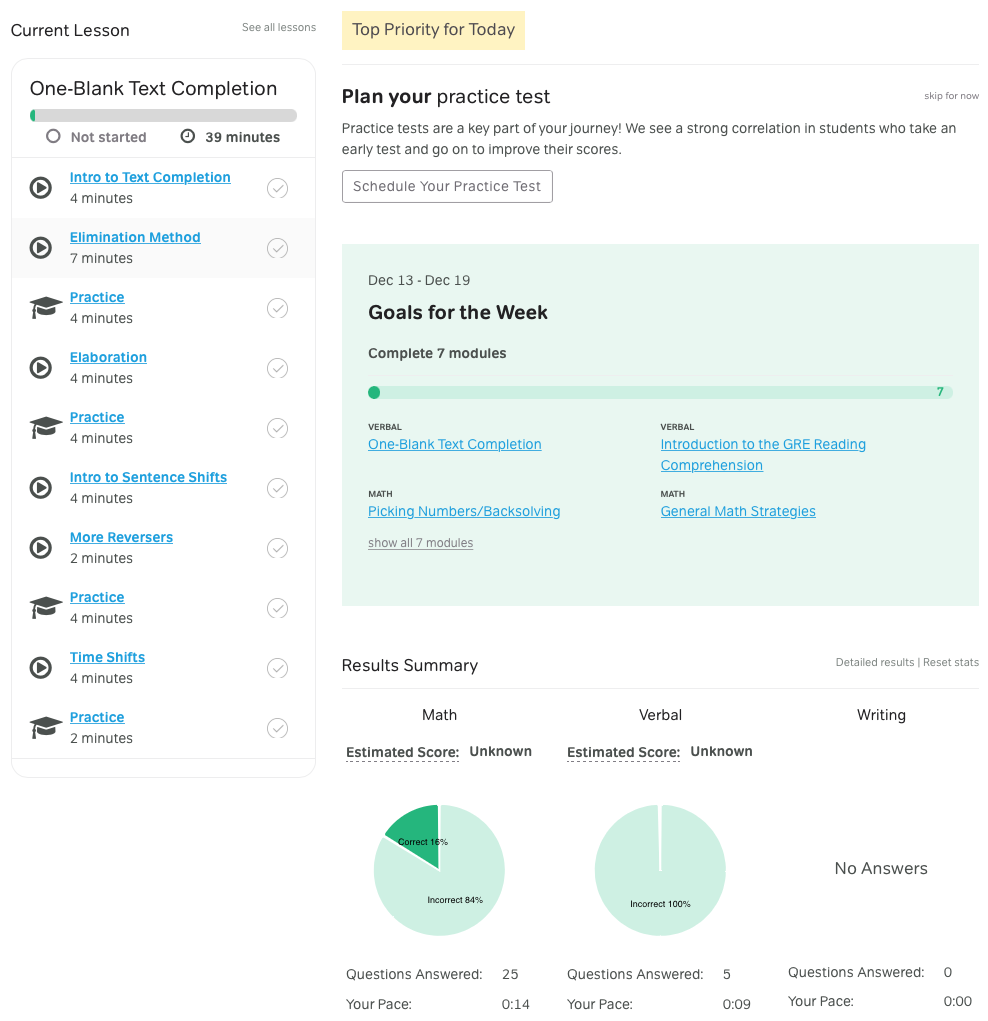 Magoosh, Designed to WOW!
Are you ready to transform how your students study? Want to get the GRE prep that makes the most impact in the least amount of time?
Then leverage Magooshes unbeatable test prep pricing and let's have a conversation.
Magoosh helped keep me on track, at a much lower price point than other test prep systems. I followed the one-month plan and was happy to do small pieces of prep each day. While I couldn't keep up the pace with a full-time job (as the guide warned me), I still believe Magoosh helped me a lot. I always had a plan to follow so I couldn't second-guess myself.