Discounted pricing starts at 10 seats or more. Is this you? Keep scrolling.
Magoosh is What IELTS Prep Should Be
Meet the IELTS experts who'll guide you through your Magoosh IELTS Test Prep journey.
Eliot Friesen-Meyers is a Harvard graduate with more than 10 years of experience in IELTS and TOEFL test prep education. He understands the challenges students face and loves helping them to overcome those challenges.
David Recine graduated from University of Wisconsin-Eau Claire with a BS and the University of Wisconsin-River Falls with an MA. He has taught English for over 20 years and has guided many students to success on the IELTS and TOEFL.
Why They'll Love Magoosh IELTS
Magoosh has what students need to succeed! We offer a comprehensive program with guidance from experts to help students reach their target scores. We help with focusing on what matters most to improve and to help gain confidence with high-quality practice.

Your students are never alone as we provide unlimited questions to our Ask-an-Expert team!

The Magoosh speaking and writing assessments are perfect for increasing your student's writing Band Score and building confidence for their IELTS Speaking Interview! We'll identify your mistakes and help you help them improve

for test day by sending them a detailed Score Report. That's right, Magoosh is here to help you improve as fast as possible.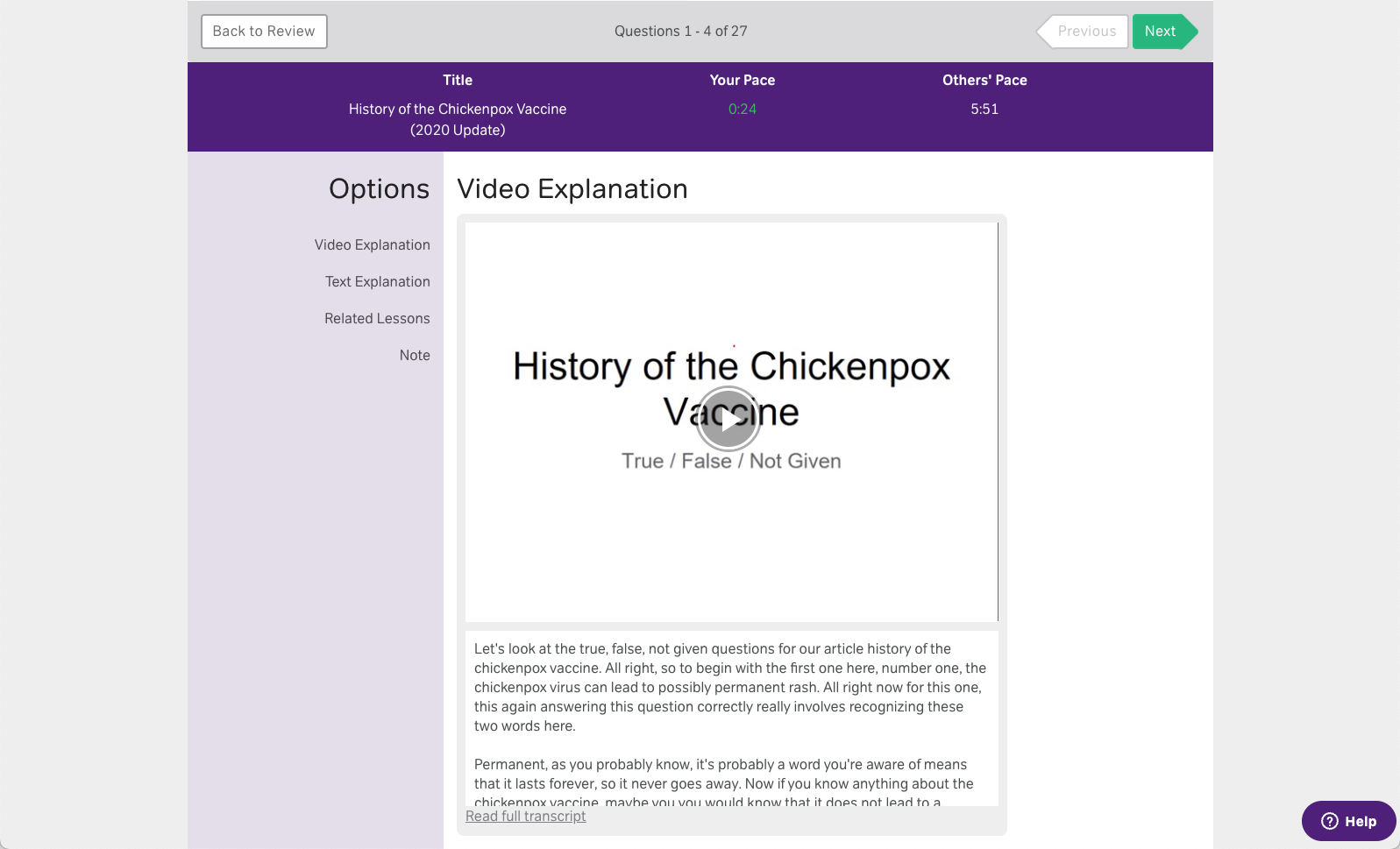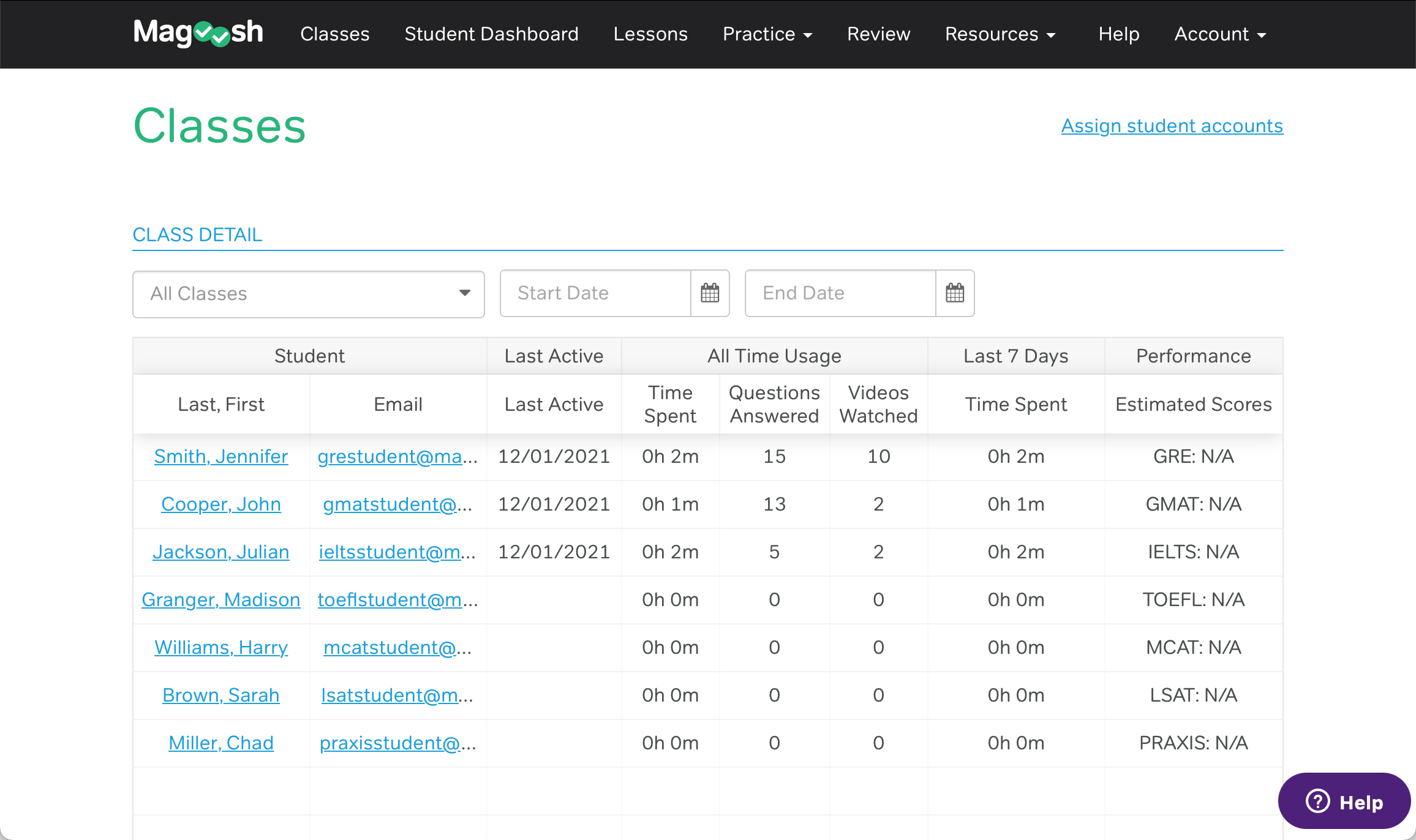 Your Educator Portal
With your Magoosh purchase, you're provided with a free educator portal account.
Your educator portal gives you access to distribute student accounts, monitor student progress, and view your full Magoosh product. As you work with your students you can see their estimated scores, questions answered, videos watched, and time spent learning with Magoosh as well as drill down to see every question a student has answered.
Whether you're looking for a quick overview or more granular detailed information your educator portal gives you access to what you need with ease!
What do students get?
Coverage of IELTS Speaking, Listening, Reading, and Writing
Up to 10 full-length mock tests
Over 120 helpful video lessons
1,000 test-like practice questions with explanation videos
4 Graded Speaking Assessments
4 Graded Writing Assessments
Score Predictor
Detailed Study Schedules
Unlimited Ask-an-Expert Questions
"I am a busy professional, so I wanted to get the most of my 2 hour night study sessions. Your interface is spectacular. The number of practice sets provided is enormous. One can keep practicing and getting better at it, and they won't run out. I think your course was an essential factor in getting a good score in the IELTS, and I would recommend it to all."