So you want to become a school teacher. But where do you start? Well, that's not exactly a simple question, and it depends on a lot of different factors. The good news is that, these days, there are many different paths to teaching grades K-12. In this post, I'll guide you through your many options.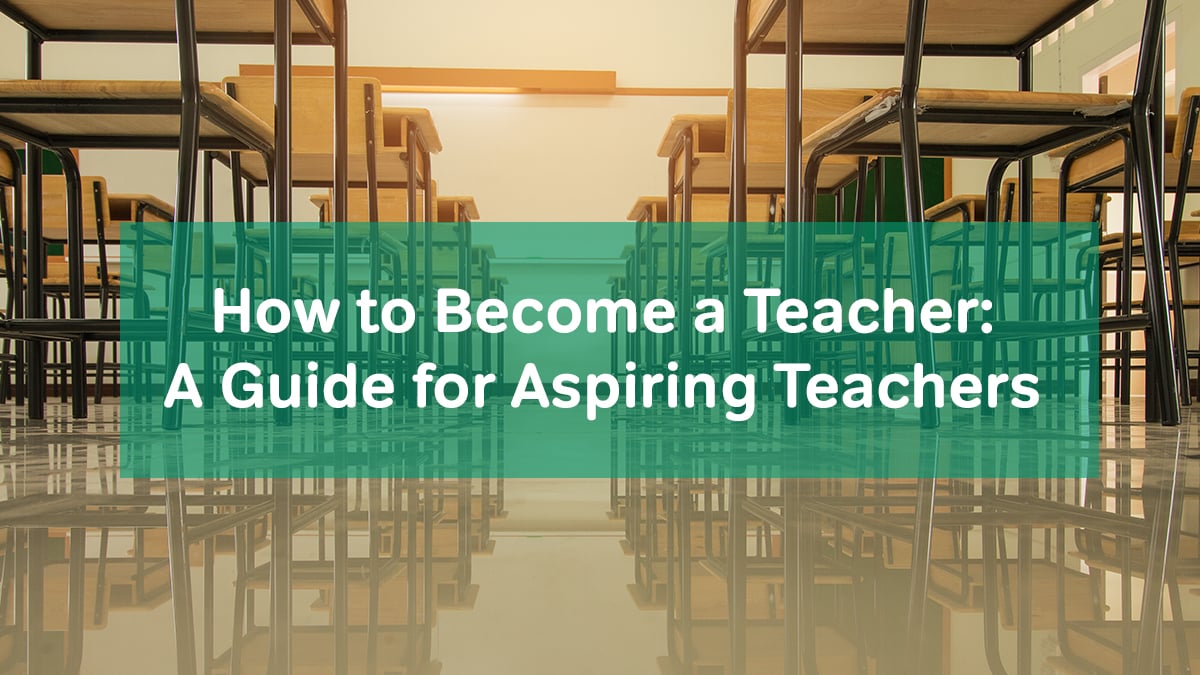 University Degrees and Certificates
By far the most common way to get qualified for a teaching job is to attend a university. There are two options at a university: a teaching degree, or a post-baccalaureate certificate.
Bachelor's, Post-Bac, or Master's Degree?
Teaching degrees can be completed at the Bachelor's or Master's level. There are advantages and disadvantages to both of these options.
Bachelor's degrees offer more thorough training but lower entry level pay. Master's degrees in teaching are completed more quickly and help teachers get higher pay at the outset. However, in many cash-strapped states and school districts, Master's holding teachers are "priced out" of the job market. Schools who can't afford it simply hire lower paid four-year-degree holders instead.
Post-baccalaureate certificates are not full degrees. As the name implies, they require a completed bachelor's degree as a prerequisite. Post-baccalaureate teaching credentials usually certify people to teach subjects that they already have a degree in. So if you have a bachelor's in science, math, English, history, business, etc., you fall into this category. You would only need to take some additional university teacher training courses to get a subject area license. It's also possible to get a post-baccalaureate certificate to teach elementary education, regardless of your prior major or field of study.
Alternative Certification
Do you want to start teaching quickly? Does spending a year or more doing coursework sound like something you'd rather avoid? Then an alternative certification program may be right for you. Alternative certifications allow participants to begin teaching immediately. Then they can earn their certificate during their first 2-3 years on the job.
Perhaps the most famous national alternative certification program is Teach For America. (My Magoosh Praxis Colleague Peter has done a whole post on them.) In fact, TFA may be the only truly national alternative certification program.
There are other multi-state alternative certification initiatives. These include The New Teacher Project, iTeach, and American Board. But while these programs are multi-state, they do not cover every region of the U.S. as completely as TFA.
State and local alternative certification programs are more common. The Mississippi Teacher Corps and Texas Teachers are two significant state-level programs. They are significant in terms of the number of people they hire and their importance within their state educational systems. Individual large cities such as Denver and Chicago have thriving local alternative certification programs as well.
Licensing Based on Experience
Some states grant teaching licenses to individuals who have a lot of experience and training in an appropriate subject area. Prior unlicensed teaching experience in the subject area is usually also needed in order to receive a teaching license.
Beyond proof of experience, no actual formal teacher training is needed for this kind of license. However, candidates may need to pass a teacher licensing exam (such as the Praxis) and submit a teaching portfolio. Licensing based on experience is fairly rare, but is becoming slightly more common as part of present-day education reform. Actually, my home state of Wisconsin has been a pioneer in modern experienced-based licensing. For a look at a typical program of this type, check out this page on the Wisconsin DPI website.
Un-certified Teaching
Sometimes, there simply aren't enough licensed teachers to meet a school district's needs in a certain subject. ESL and special education teachers are in especially short supply in some school districts. In this case, school districts are often willing to employ someone on what is called an emergency teaching license. This is effectively the same as having no license but still being able to teach.
The obvious disadvantage to this is lack of job security. Schools are only allowed to employ an unlicensed teacher on an emergency basis. And this emergency would be if a properly licensed teacher simply could not be found. If you're hired on an emergency license, your school district will be pressured to eventually replace you with a licensed teacher if at all possible.
Another way to work as a school teacher without a license is to teach ESL abroad. Many non-English-speaking countries will hire any bachelor's degree holding native English speaker to teach ESL in their public schools. And in some countries, having a degree isn't even a requirement.
The Takeaway
Degree programs and university post-baccalaureate certifications are the "best" way to become a teacher. This is because they will open the most doors for you in the future, so they're better in the long run. These licenses are almost always transferable to other states. They are also universally respected by employers.
Alternative and experience-based licenses are more state-specific. Teachers with this kind of license often have trouble finding work outside of school systems with teacher shortages. And of course, unlicensed teachers have very limited options within the USA.
Realistically though, the "best" route to teaching is the one that works for you! Going back to school for a degree may or may not be practical for everyone. Many people find alternative certification programs to be an exciting start to a new career. And unlicensed teaching can be a low-risk, low-investment way to "feel out" the teaching profession and see if it's right for you.