Student teaching is basically a full-time job. After spending the day with your students, your nights are filled with meetings, grading assignments, lesson planning, and more. Because of this, many universities won't allow student teachers to have a job during their student teaching semester.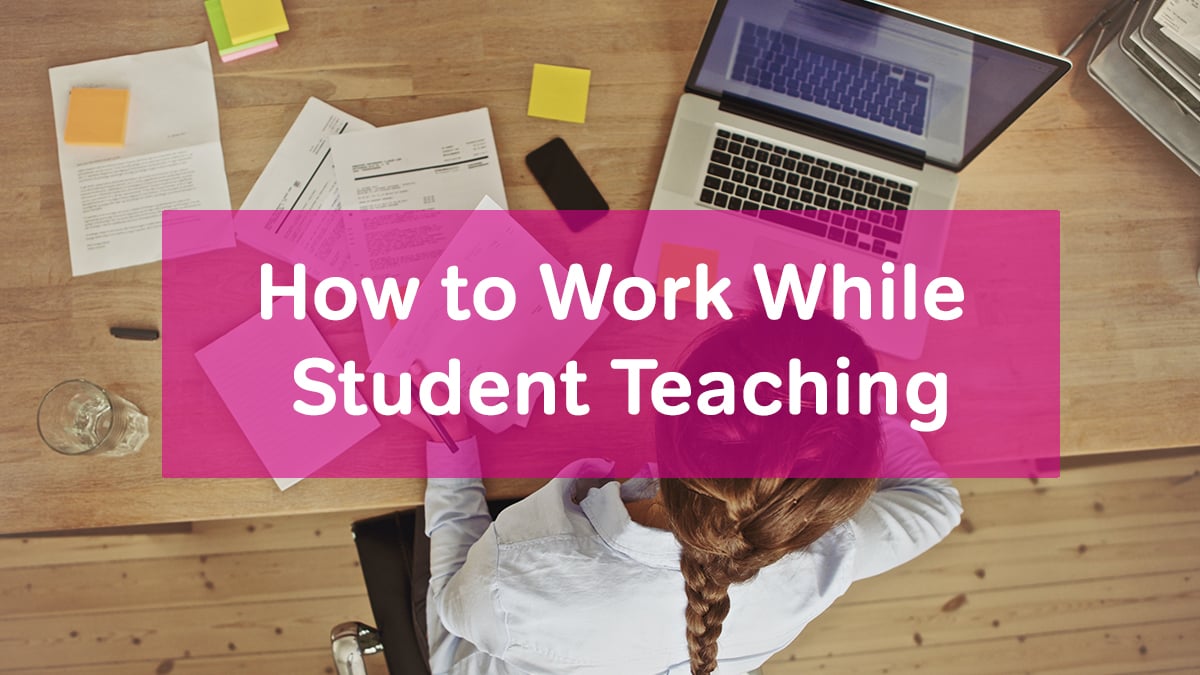 If you need to work while student teaching, be aware that it's not going to be easy. You're going to be stretched very thin, and it's going to be very difficult to fully immerse yourself in the student teaching experience.
Of course, there are other ways to make money. Talk to your university about loans and grants that are available for you. Then, check out some of these websites that other teachers use to make money.
Curriculum Development
Teachers Pay Teachers, or TPT, has a community of educators. There are millions of active members who pay each other for their lesson plans, activities, centers ideas, and other original educational resources.
People have made over $200 million through the site already. You can post your original material to the site where other teachers can purchase the ideas from you. However, it might take a while to make money from the site.
Student Q&A
Students use E-Notes to ask questions about the material that they're studying in school. Then, you get paid for answering their questions. Log into the site and determine what subject areas you feel most comfortable covering. Then, you'll need to complete a test question before you can start making money.
Virtual Tutoring
Tutoring is a great way to make money while using your teaching skills. In most cases, you can set your own hours, too. Virtual tutoring is even more flexible. Check out the following sites:
Test Scoring
After completing training, you can get paid for scoring tests. Pearson and ETS have scorer positions, but they prefer that you have a Master's degree or PhD first.
If you feel comfortable grading essays, check out Write Score. You can get paid to grade secondary and college essays for teachers.
Writing
Do you enjoy writing? Do you consider yourself a good writer? If so, there are several educational websites that hire writers. Shmoop, for example, creates materials on different subjects used by teachers and homeschooling parents.
The amount of money that you can make through these websites or doing similar work varies. Research the opportunities online to make sure that they're worth your time and energy while you're student teaching.