Teachers and administrators are faced with the challenge of adequately preparing their students for the ACT and SAT while also juggling their own curricular goals.
How much should you be "teaching to the test"? How much of your content should be tailored to the SAT and ACT?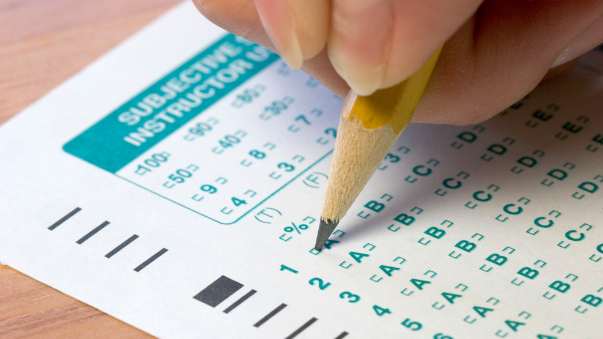 Here's the truth about SAT and ACT prep: students' success on these tests has much less to do with whether or not they know the subject matter (for example, geometry), and more to do with how well they know how to take a specific exam.
So by making test prep materials available to your student body, you're setting your students up for success. Access to test prep is paramount to your students' success on these tests, which directly impacts their college acceptance rates, as well as opportunities for grants and scholarships.
Students Who Use Magoosh Test Prep vs National Averages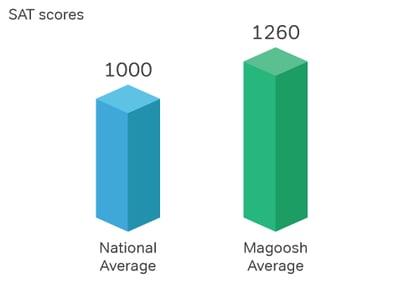 The numbers reflect the exciting truth: students who use Magoosh test prep programs are markedly more competitive college candidates than those scoring at or below the national average.
But just how much can a student improve?
Students in any product will progress at varying speeds, and to different degrees. What we do find through our data, is that while students improve using Magoosh, we see the largest raw score increases in those students who are starting from a lower base score. And even for those who are already performing well on the exam? They're making gains too!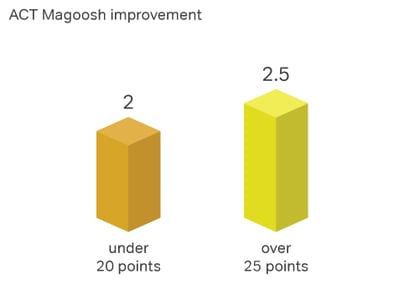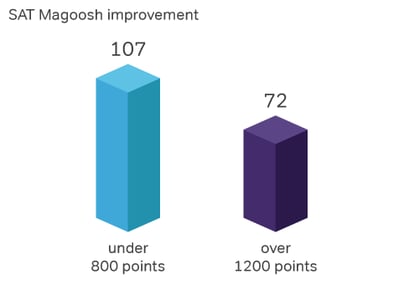 So how much test prep is needed?
The truth is, not all students have the luxury of spending an entire weekend (or multiple weekends!) prepping for the ACT or SAT. Even for students who do have that kind of time, it's hard to know what to aim for when establishing study routines and habits. While we're the first to acknowledge that there is no one-size-fits-all solution, we've looked at thousands of students who have gone through the Magoosh platform, and found that there is a pretty reliable amount of time that results in improved scores.
The 30+ Hour Test Prep Sweet Spot
Our professional advice is to encourage or help students to study at least 30 hours prior to the test, ideally over a stretch of time (for example, 5 hours a week for 6 weeks leading up to the test).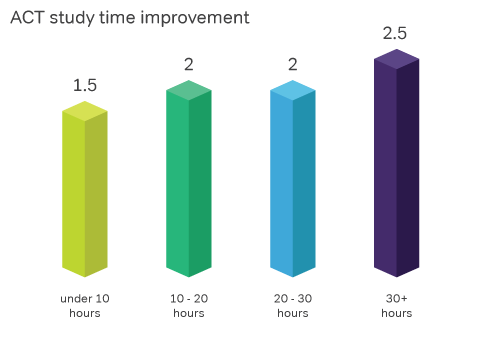 And for students who want to make a dramatic improvement in test scores, the most significant jump in scores happens when students spend 30-40 hours studying for the ACT and 40-50 hours studying for the SAT.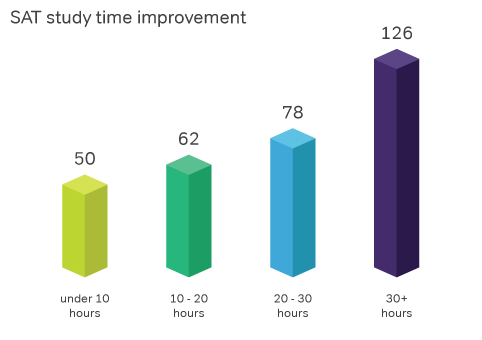 More Resources for Using Magoosh Test Prep at Your School