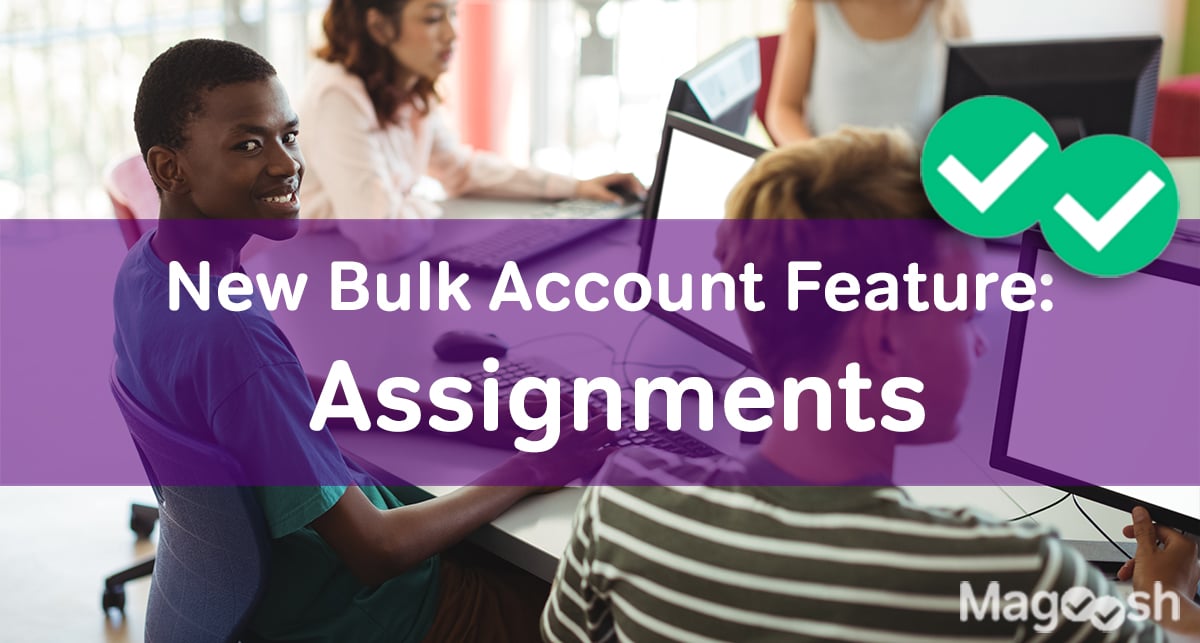 We're excited to announce an exclusive feature for new bulk accounts called Assignments!
Assignments are designed to help instructors have more influence over their students' SAT and ACT studies, and will allow students to better organize and complete their testing study schedule goals.
There are two different views by user type: Instructor View and Student View.
Assignments: Instructor Experience
Going forward, new bulk accounts will allow instructors to create assignments for students and easily keep track of assignment details & class progress.
Instructors will see 3 main navigation tabs when they log into their accounts:
Class Report (Default tab)
The "Student Dashboard" tab allows instructors to view their own account as a student would see it. A banner link on the page allows instructors to return to their "instructor view" from the student dashboard.
The other tabs will show instructors:
Number of lessons students have completed out of lessons assigned
Number of practice questions completed out of questions assigned
Quiz started, passed, or not passed
A list of all students in the class
Students' assignment submissions
Students' progress on assignments
When an instructor creates and assigns a new assignment, students in the class will receive an email within 6 hours informing them that they have a new assignment to complete.
When an instructor deletes an assignment, students will receive an automated email informing them that an assignment has been deleted. If an assignment is deleted within two hours of being created, students will not be notified.
View of Main Assignment Page

Creating an Assignment Form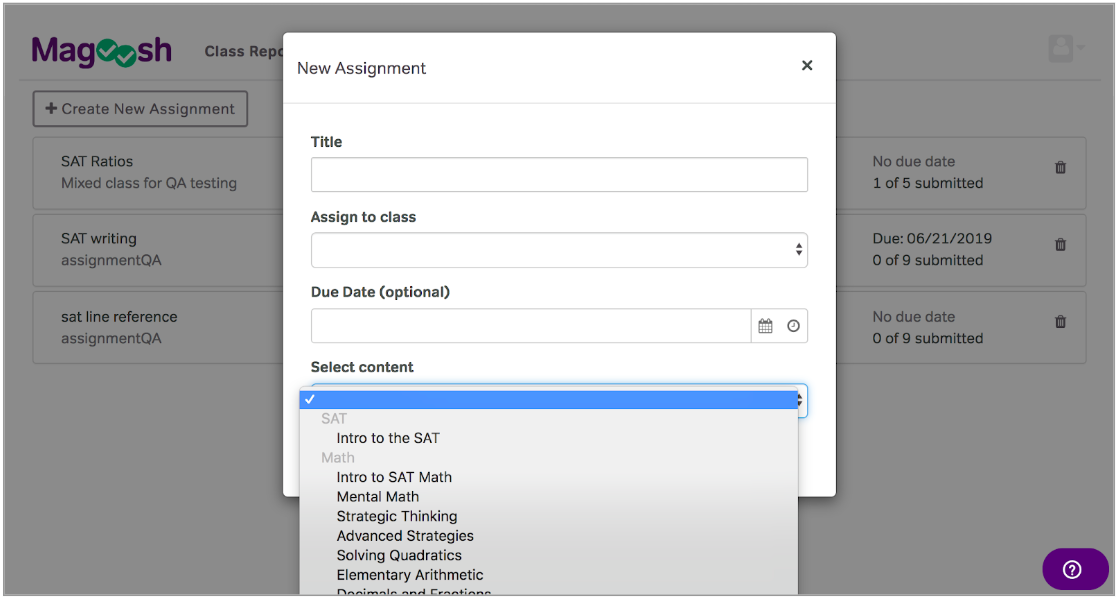 Assignments: Student Experience
Students will see an additional tab "Assignments". This is where they will go to access their class assignments.
Assignments are listed in ascending order by due date of unsubmitted assignments, followed by ascending submitted assignments. Clicking into an assignment shows the assignment page. Students can navigate to study activities from this page.
ACT: study activities include video lessons, targeted quizzes (lesson quiz content), and practice question sets.
SAT: study activities only include video lessons at the moment
Students studying for either test will be able to submit assignments through the "Submit Assignment" button on each assignment page. Students are instructed to submit the assignment through this button when they've completed the assignment tasks below.
View of Students' Assignments Page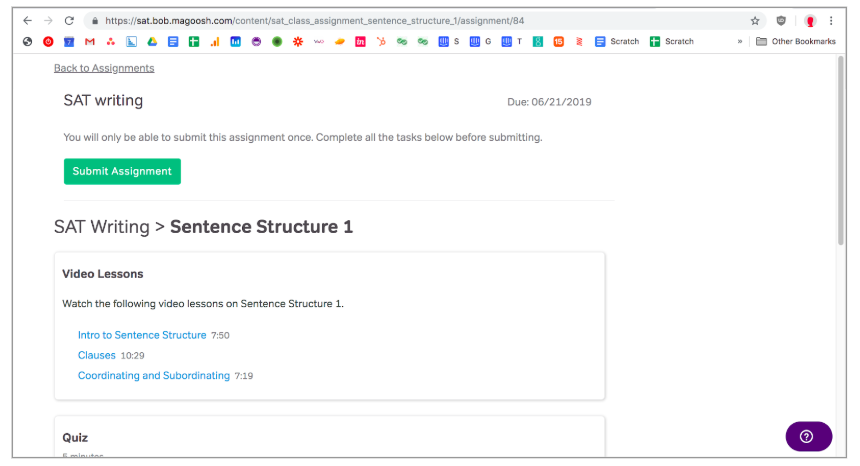 Assignments List

Individual Assignment to Complete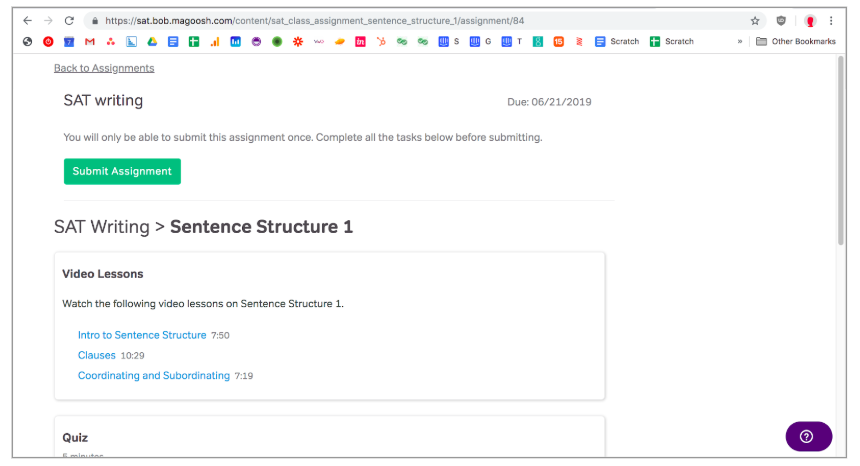 Happy studying! :)