As if taking the ACT itself wasn't enough work, registering for the ACT can present a whole new set of challenges – especially to students without access to a computer or a valid photo ID.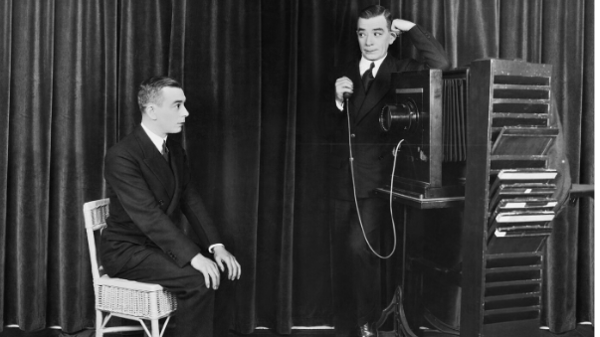 The biggest roadblock most students encounter while registering are the ACT Photo Requirements, which come in two parts:
A recent photo of the student

(meeting certain specifications, which we'll go over later) must be uploaded to the ACT website during the registration process. The student must print out a "ticket" featuring this picture, which they need to bring with them to their testing center on test day.
A valid photo ID

, which students must present along with their ticket on test day in order to be admitted to their testing center.
This post will go over everything you need to help your students breeze through the ACT photo requirement.
Taking and uploading a recent photo
For identification and security purposes, ACT requires that students provide a recent photo of themselves during registration.
When taking their photo, your students should make sure it meets these basic requirements:
The photo must be in

portrait orientation

(rather than landscape).

The student's

full face and shoulders

must be visible, squarely facing the camera (think passport or driver's license photo).

The photo

shouldn't be edited

in any way (#nofilter).

The student

can't be wearing sunglasses, but religious head-coverings are okay

, as long as they are adjusted to provide a full view of the student's face.
Once the student has an acceptable photo, there are several ways they can submit the photo to ACT. They may…
Upload the photo from a computer

Upload the photo from a mobile device

Submit a hard copy of the photo
To upload the photo electronically, the file must be formatted as a JPG, JPEG, PNG, or BMP image file. The image must be at least 640 x 480 pixels, but no more than 5MB.
If submitting a hardcopy is more convenient, make sure the image prints at 2" x 2" or larger.
Most photos taken by a phone, computer, or camera will fall inside these specifications. However, if for some reason their image needs to be modified, you can easily change a photo's file type and size using the built-in "Preview" application on all Macs or the "Windows Photo Viewer" on PCs.
Uploading from a computer
If your student has a digital photo on a computer with an Internet connection, they can upload the photo directly to their ACT Web account.
When they first register online, they will be prompted to upload their photo and print their ticket. However, they can choose to wait to upload their photo until anytime before the photo deadline: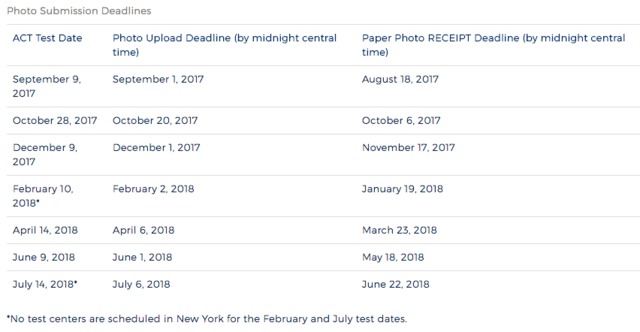 Uploading from a mobile device
If it is more convenient for your student to upload their photo from a mobile device, they can download and install the ACT's free mobile app, "ACTPhoto." However, they must create their ACT Web account on a computer before they can upload their image.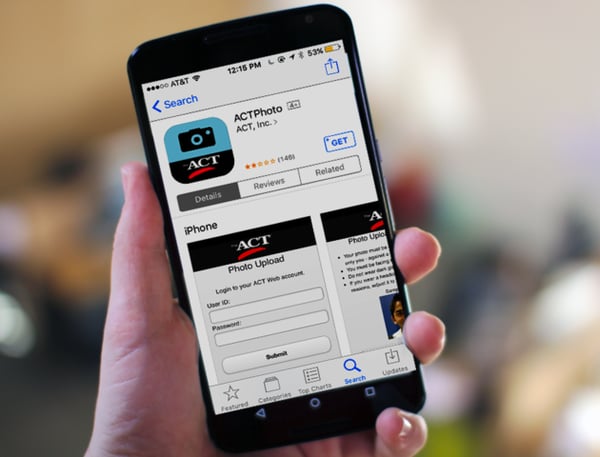 Submitting a hard copy paper photo
If your student doesn't have access to a computer or mobile device, they can submit a hard copy paper photo, as long as it is received before the photo deadline.
ACT must receive the hard copy photo by the deadline for your test date listed above. If you miss the paper photo deadline, you may still submit your photo online by the photo upload deadline.
To submit a paper photo, have your student print a copy of the Photo Submission Form (PDF) and follow the instructions.
And don't forget…
No matter which method your students use to submit their photo, remind them that they must print their ticket and bring it with them on test day, or they won't be allowed to take the test!
Acceptable forms of photo ID
Along with their ticket, students must present a valid photo ID on test day. Options include:
Government-issued driver's license

Government-issued ID card

Official school ID from the school they currently attend

Government-issued passport

Government-issued military or national identification card
Paper or electronic formats of these documents (such as scans and photocopies) will not be accepted.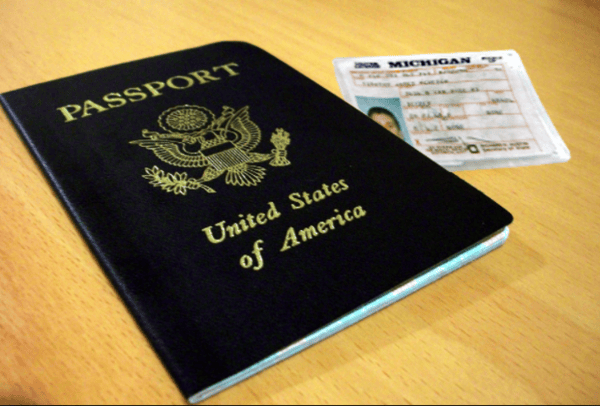 For students who don't have access to any of these forms of ID, there are two more options available:
If you are working with high school students, they will want to fill out the ACT Student ID Form. This is where you come in!
How you can help with ACT photo requirements
The ACT Student ID Form must be signed by either a school official or a notary public (who is not a relative of the student). FERPA's definition of "school official" includes teachers, school principals, registrars, counselors, admissions officers, and clerical personnel – so this is probably you!
Your student should bring the completed ACT Student ID Form with them on test day, along with their ticket. Although all ACT officials should know about the ACT Student ID Form, advise your students to get to their test centers early, and to consider bringing printouts of what the ACT has posted on its website regarding this particular form and its use.

With your help, all of your students will be able to take the ACT, regardless of their ability to access a valid ID card! And while you're at it, consider sharing our free ACT study guide, to give them an extra leg up on test day :)