Navigating the sea of college options is one of the biggest challenges for prospective university-bound students. After all, they've never been to college before, and it can be difficult to know what is important when entering this new period of education.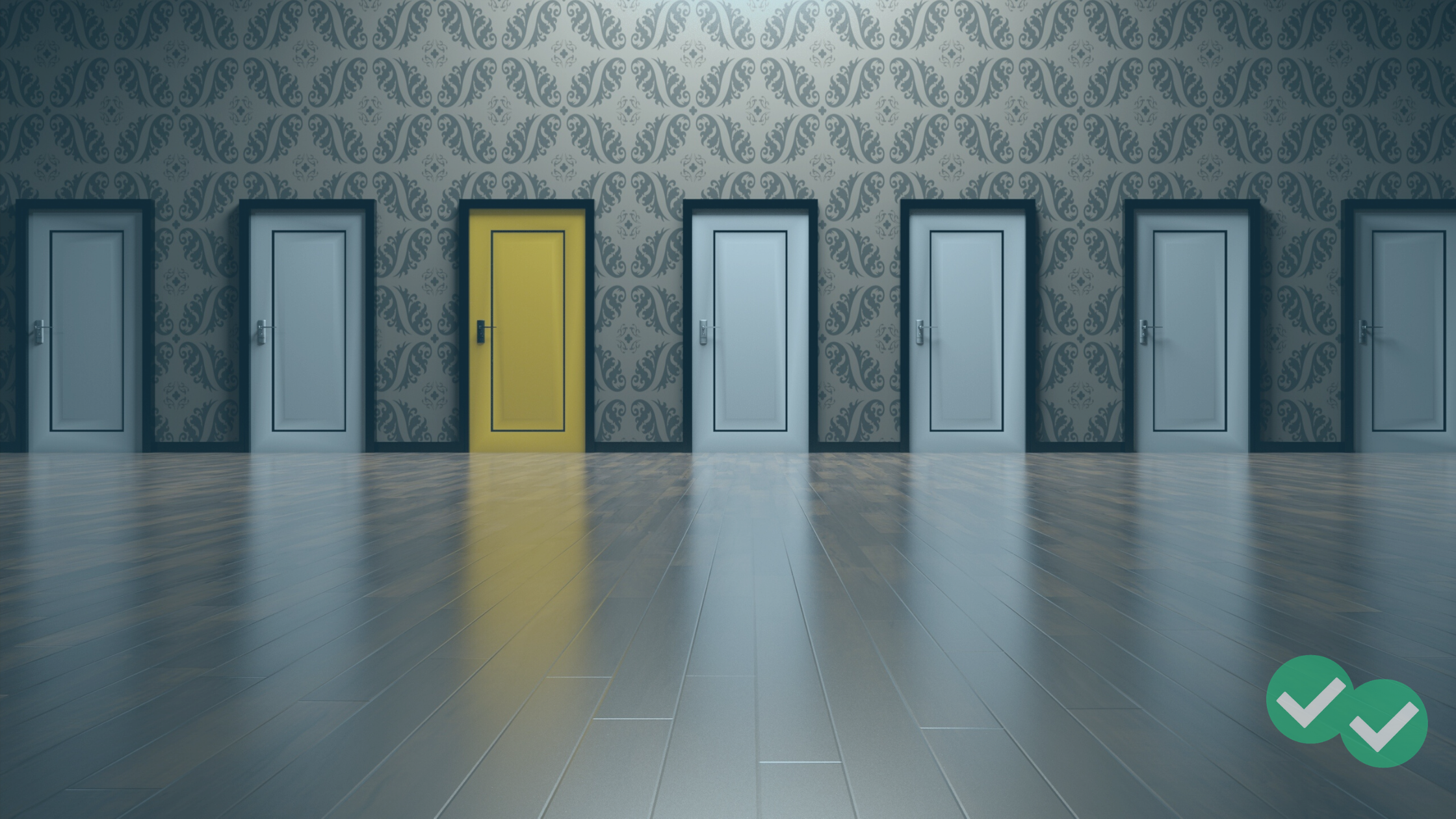 Here are some ways you can help your students break down the process to make it more manageable.
Comparing Schools
What separates one college from another can be broken down into a discrete set of characteristics, such as cost, size, and location. Urge your students to take note of these factors one at a time, before stepping back and assess their priorities overall.
2-Year vs. 4-year Colleges
The common belief used to be that 2-year colleges were only for students who were looking for quick certifications in various trades. While this is still one of the reasons for choosing a 2-year college, it's certainly not the only one. In fact, now more than ever, there are many other benefits to attending a 2-year school.
Most of the college applications information floating around out there is based around 4-year degree programs. But 2-year colleges are an excellent option for students who are confident that they wish to study a subject that only requires a 2-year degree at most.
They're also an excellent option for students who may need or want more time to explore their interests further before transferring to a 4-year college down the line.
Small vs. Large Colleges
So much of the decision of whether to attend a small versus a large college hinges on the feel of the campus, which is often dictated largely by some of these factors:
"Very small" colleges

"Very large" colleges

· Typically have a total student body of 5,000 or less

· Are often private

· Include many 2-year colleges

· Typically have a total student body of 15,000 or more

· Are often public state schools

· Are often major research universities
As a teacher, you have a unique perspective on how much inside and outside of class support each of your students needs. For students who would benefit from that extra bit of personalized support, smaller colleges often are a good choice.
This "What Size College Should You Choose" quiz is a great place for students to start if they don't have a strong idea of where there preferences lie.
In-State vs. Out of State Colleges
There are really two factors that this comes down to:
1. How far a student wants to be from home
2. How much money they want to spend
In-state colleges have an extremely budget-friendly tuition! With the national student debt rising above $1.5 trillion, the cost of college is definitely one of the most important factors for students to consider when choosing a school.
On the other hand, out of state schools give students more options. Somewhere out there is the perfect school for each student...statistically it's not the one they already live next door to, especially for students with a specific major, program, or college experience in mind.
Private vs. Public Colleges
The primary difference between public and private colleges is where they get their funding. Typically, public schools are created by state governments to give residents access to subsidized education, which means most of the operating costs of public schools are covered by the governments of the states they are located in--unlike private schools, which rely mainly on tuition and donor contributions to pay the bills.
Because public schools are less reliant on tuition, they tend to be cheaper for students to attend than private schools (although as we saw earlier, public schools do typically charge out-of-state students at higher tuition rates, since their stated purpose has always been to prioritize educating in-state students).
Public schools also tend to be larger, while the smallest schools are almost always private.
Campus Visits
College visits can help your students get a sense of what campus life is like at different institutions. Ultimately, this can be one of the most important factors in their college decision--so encourage students to make the most of any time they spend on campus!
Share this downloadable checklist with your students to help them keep track of what they should try to accomplish during each of their campus visits!

Ranking Choices
Keeping track of the various facts and figures associated with each school can be difficult--but compiling all that information in one place will help students rank each school based on how closely the institution meets their academic, financial, and social needs.
Students can personalize this college comparison spreadsheet template with the factors that are important to them!
Gap Years
For students who are unsure about whether or where they want to attend college, you may want to recommend taking a gap year.
Even for students who are confident about the decision to pursue a degree, taking a gap year can be an opportunity to gain valuable life experience, and gives students some space to consider their academic and career goals.
A gap year can also give students the chance to see different parts of the world, especially for students who have never traveled abroad, or don't plan to study abroad during college. Many students choose to take a gap year before applying to colleges, or will apply to colleges and defer for a year.
If your students are interested in finding out more about whether a gap year could be a good option for them, tell them to check out our "Should I Take a Gap Year" quiz.
Early Decisions
Early Graduation
For students who are on track to meet all of their high school's graduation requirements ahead of schedule, early graduation may be a good option Direct them to our Should I Graduate Early? Quiz and encourage them to examine their reasons for wanting to graduate early:
· Academic/professional reasons: If the student plans on attending a fast-paced high level institution for college, taking advantage of an early high school graduation date might be a good way for them to get ahead--but make sure their not overloading themselves, or rushing through the current leg of their education!
· Financial reasons: If your student has a job lined up--especially one that will pump up their resume in a relevant way down the line--an early graduation could be the right choice for them.
· Emotional reasons: While sometimes an early graduation may actually be a good way to alleviate personal or emotional issues, there may be another solution, which better addresses the root of the issue. Help your students explore options to decrease their course loads, and encourage them to talk to a counselor about receiving additional support.
Early Action
Early action provides students with a non-binding alternative to early decision, as they can apply early action to multiple schools, and don't have to accept any given admissions offer. To apply early action, students must submit their application by October 15 or November 1 of their senior year (instead of the regular January 1 deadline).
However, early action is probably not a good fit for students whose applications could still use a little work!
Early Decision
For students who have their hearts set on one--and only one--college, early decision could be a good choice.
Early decision operates on the same schedule as early action, but applicants can only apply early decision to one school, because this type of application commits them to attending that school should they be accepted (except in a few extenuating circumstances, like not being offered adequate financial aid).
For students who've been offered early admission, but aren't sure if they want to accept the offer, direct them to our Should You Accept Early Decision To College? Quiz for help exploring their options.