We've already taken a look at ideas for student teaching that will help engage your kids and make your experience a great one. As your student teaching experience comes to a close, you may decide that you want to show your students how much they meant to you during your time with them. You could do something as simple as writing a goodbye letter to the class. Or you may want to provide student teaching gifts to your students. It's a great way to show them how much you care about them, and thank them for making your experience so great. What should you give them? Even if you don't have a lot of money to spend, here are some ideas.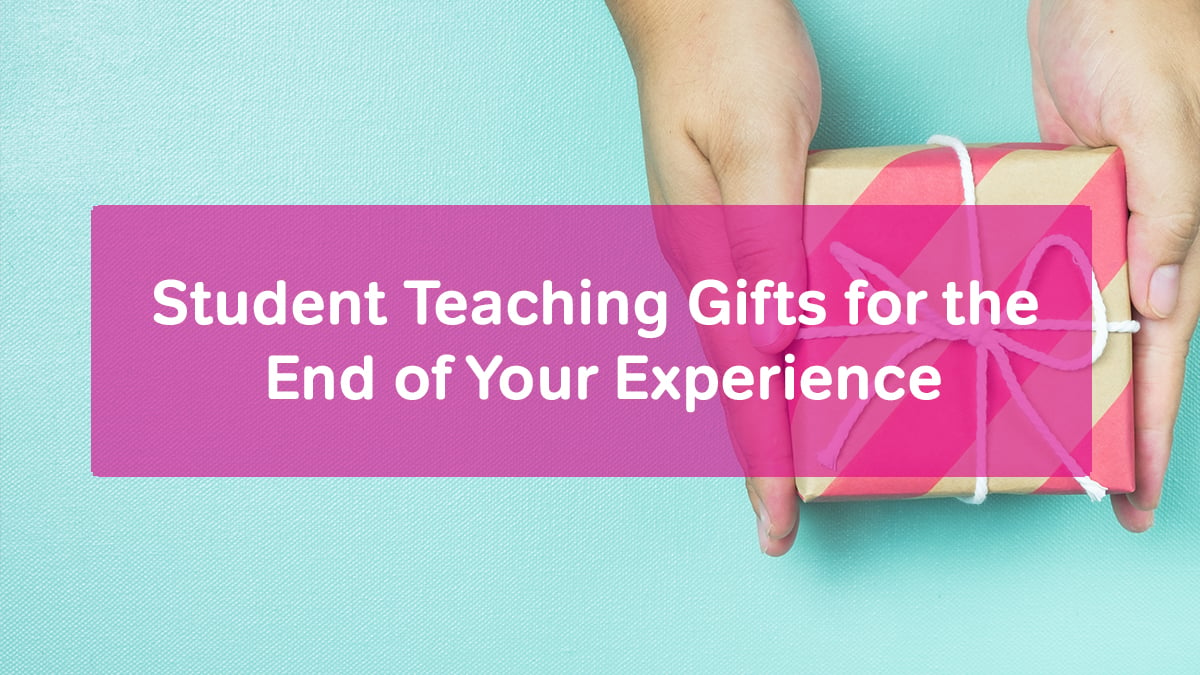 Personalized Journals
Purchase a journal for each student. Then, personalize them by writing each student's name on it and decorating them with stickers and stamps. You could also write a special personalized message to each student on the first page.
Treats
Who doesn't love a treat? Of course, it depends on the allergies and dietary restrictions of students in your class. Know the school policy and talk to your cooperating teacher before handing out treats. Then, add a tag that says something like "Thank you for making student teaching such a treat!" or "It's been a treat to have you in class!"
You could also get more specific depending on the treat you choose. For example:
"You're one

smart cookie!" (cookie)
"You rock!" (Pop Rocks)
"I'm bursting with happiness to have taught you this year!" (Starbursts)
"You're such a smarty!" (Smarties)
Bubbles
Purchase a small container of bubbles for each student in the class. Attach a personalized letter to each one if you want. You could also include a tag that says something like "You blew me away this year!" or "I bubbled over with excitement to have you in class!"
Balls
"Student teaching with you has been a ball!" is a great tag to include with a bouncy ball for each student. You can purchase bouncy balls in bulk through companies like Oriental Trading.
Sunglasses
If you're completing student teaching right before summer vacation or spring break, your students will love to have sunglasses to wear. Purchase plastic sunglasses in bulk for your students. Then, attach a tag that says "Your future is so bright that you need to wear shades!"
Glow Sticks
Give each student a glow stick that they can hold or wear as a bracelet. Some ideas to attach to the glow sticks include:
"Thank you for brightening my day!"
"You glow!"
"You shine!"
Bookmarks
Create a personalized bookmark for each student. It could say the student's name, or you could get creative. For example, add a mustache silhouette on the bookmark with the words "I 'mustache' you to hold my place!" Use an idea that your students will love.
Books
If you can find cheap books for each student, this could be a great way to encourage them to continue to read and learn. If you don't have money to purchase a book for each student, purchase a classroom book. Then, write a personalized message for the students to read after you leave.
What other ideas have you seen for student teaching gifts? What are you going to do for your students? Share your ideas in the comments below.