Throughout your college experience you spent a lot of time learning about methodologies and strategies for teaching. However, nothing quite prepares you for the moment that you first step in front of a classroom full of students. You're not even sure of what to wear. With student teaching looming near, here are some great books to help you better prepare for the moment that you walk into the classroom.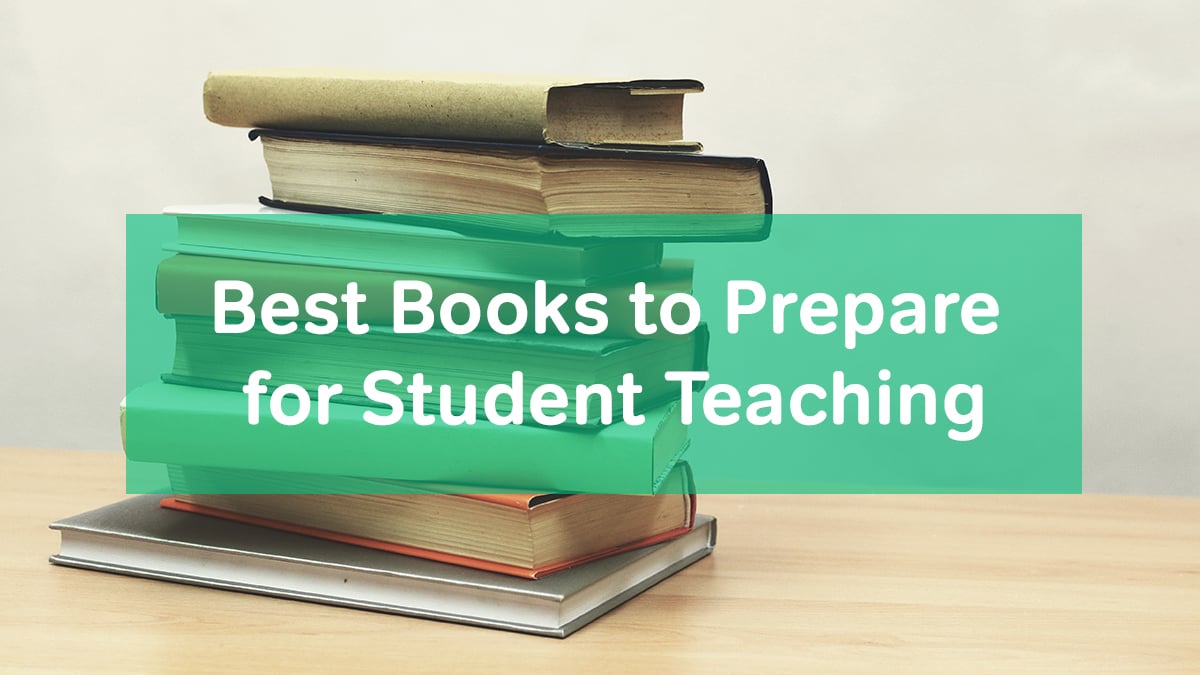 The First Days of School: How to Be an Effective Teacher
This book, written by Harry K. Wong and Rosemary T. Wong, was assigned reading in one of my college courses. Rightfully so, as it provides great ideas for how to set up a successful classroom at the beginning of the year. Some of the topics include teacher and student introductions, creating classroom procedures, and helping students master the lesson material.
Teach Like a Champion
Doug Lemov offers 49 classroom management techniques that you can put to use in your classroom. There are lots of practical ideas that are broken down so they're easy to replicate. You'll likely find that not every idea is viable for you, but you're sure to find several that you can try.
Teach Like Your Hair's on Fire
The author of Teach Like Your Hair's on Fire, Rafe Esquith, is the only educator to ever receive the National Medal of the Arts. This book is full of proven techniques that work and help students take charge of their own learning.
However, some of the ideas that he shares from his own teaching experience are a little unrealistic for most teachers. First of all, the name of the book comes from a time that he accidentally set his hair on fire! I'm thinking that most of you won't want to try that. However, he also puts on a Shakespearean play with students and travels by airplane on a field trip. Some will work for you, and some are over-the-top! So don't get overwhelmed, just search for inspiration from these out-of-the-box ideas!
How Children Succeed
Paul Tough found that one of the greatest indicators of a child's future success was their character traits. So in his book, he discusses the importance of building students' character by creating a classroom for academic growth and the development of character skills. And he offers tips on how you can help students develop the traits that they need to succeed in life.
Letters to a New Teacher
There's a reason that new teachers are encouraged to find a mentor. A mentor is a great person to turn to when you have questions or need advice. In this book, Jim Burke includes letters that a new teacher wrote to him with the responses that he sent back. These letters answer a lot of questions that new teachers have with helpful solutions and advice.
Teaching Content Outrageously
If you're worried about creating lesson plans that your students will enjoy, you need to check out Teaching Content Outrageously by Stanley Pogrow. This book has tips for getting students excited and engaged in lessons. And he provides lesson plans and examples for different grade levels, too.
Discipline with Dignity
One of the toughest things that student teachers have to deal with is classroom management. In Discipline with Dignity, Richard Curwin discusses common discipline problems and approaches for dealing with difficult students. He suggests ways of giving students leeway without losing control of the classroom.