Can you complete student teaching in summer? Unfortunately, most programs will tell you that this isn't possible. However, there are select programs that allow student teaching in summer. Here are two of the ways that this is done, and the pros and cons of each.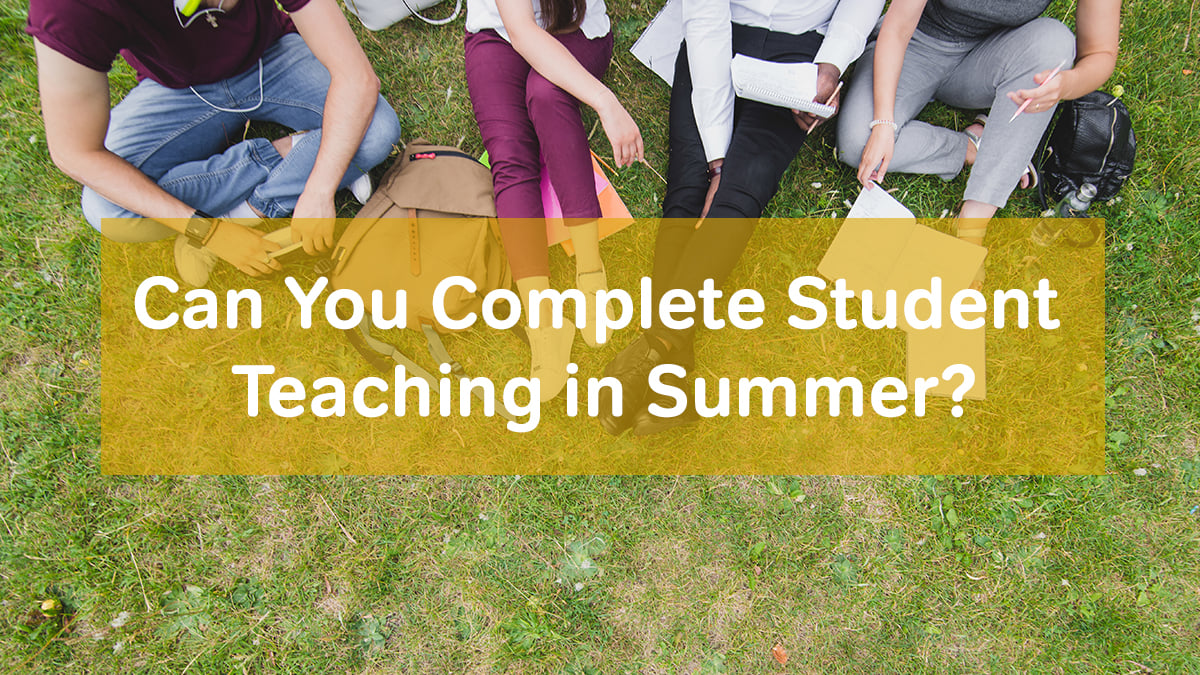 1. Year-Round Schooling
When schools become overpopulated, it's time to build a new school. Regrettably, it can take several years before the new school is open. And many areas struggle to find the funds in order to build the school in the first place. In answer to this dilemma, some schools choose to use the year-round schooling model. Year-round schooling involves students going to school for 9 weeks (or approximately 45 days). Then, they have a 3-week break. This still allows students to complete 180 days of instruction, but they don't have the traditionally long summer break.
Pros:
Students who just came back on track may be more ready to learn and focus.
You can stay within the United States where you have a solid support system and first-world amenities.
Cons:
Teachers may have a harder time giving up their classroom for the entire time that students are on track.
The 9-week on-track time may not be enough to complete the

student teaching requirements for your degree.
Not every school uses the year-round model, so you have less options available to you. This is especially true for high schools and middle schools.
2. Teaching Abroad
Some colleges allow you to complete student teaching in other countries. If this is something that you're interested in, you should start figuring out the logistics of teaching in a different country as early as possible in your college career.
Pros:
If you plan on teaching abroad after graduating, this can be a great way to get your foot in the door.
Teaching abroad allows you the opportunity to experience different cultures.
The challenges associated with teaching in another country will help you learn new skills and strategies.
Cons:
Teaching abroad can be stressful due to language and cultural barriers, especially since you'll lack the same support system that you would have closer to home.
Without your support system, you may feel homesick.
Traveling to your new teaching position can be expensive.
Depending on where you student teach, you may lack the first-world amenities that you're accustomed to.
There are a number of reasons that people may want to student teach during the summer months. If this is important to you, weigh the pros and cons of these options to determine which is the right option. Then, speak to your college adviser. Start the process as early as possible! You'll need to work out your placement and make sure that you'll be able to complete student teaching in summer when you want to.