We know that with students finishing classes from home, school looks a little different this semester. Online has become the new classroom, and finding accessible, engaging activities for students is top-of-mind for educators and parents alike.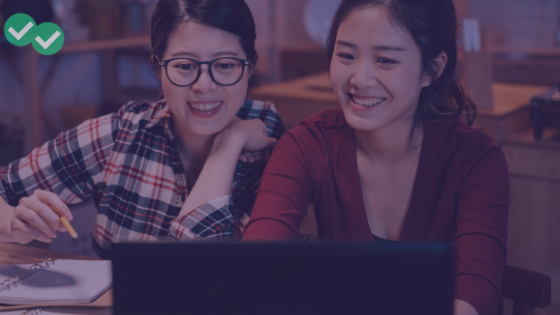 Since many schools are seeking high-quality virtual educational resources for their students, we're thrilled to lend a hand and offer our SAT and ACT prep materials free of charge for the remainder of the 2020 spring semester.
We're here to help schools with the best resources we have and by doing what we do best - engaging students and supporting educators.
FAQs About FREE Magoosh Accounts for Your School
What will our school gain access to?
Our ACT and SAT accounts for schools provide access to a wealth of test-prep resources including:
Over 2,000 test questions
Lesson and explanation videos
Virtual assistance to answer any questions
Access to our app via web or any smart device
And much more!
Who is eligible?
Any school teacher, administrator, or employee can apply for SAT and ACT accounts for groups of 10+ students.
Can parents use this resource?
Individual parents and students aren't eligible to apply for this type of account access, but we encourage you to pass this along to your school.
How will our students benefit from using Magoosh at-home prep?
Students can stay on top of their ACT and SAT prep remotely, from the safety of their homes (or from anywhere they can access the internet). Magoosh at-home test prep allows students to comply with social distancing requirements while still becoming thoroughly prepared to take these college entrance exams.
With a range of interactive features, Magoosh's test prep materials are naturally differentiated to a wide-range of learning styles and modalities, helping ensure that all students have the chance to succeed on the ACT and SAT.
And by the way, our case studies show that students who use Magoosh test prep perform better on the ACT and SAT!
I'm an educator. How does it work to get these accounts?
First, you need to submit a request here using your school email address! Our team reviews each request to verify the number of accounts you need, and that you're a school employee.
You'll then hear from one of our partnerships specialists who will set you up with an instructor account. You'll be able to distribute accounts to students via this instructor account, plus monitor usage and set assignments to students if you choose!
How long will free ACT and SAT accounts be available?
Until the end of your Spring semester (dates will vary school by school).
Please don't hesitate to sign up!