How do you create fun teaching worksheets? Do fun and worksheets even belong in the same sentence together? Let's face it. Most students don't want to sit around doing worksheets. However, sometimes it's necessary to have students complete a worksheet to practice a skill or assess their skills. When this is the case, you can still make it fun for students by utilizing these tips.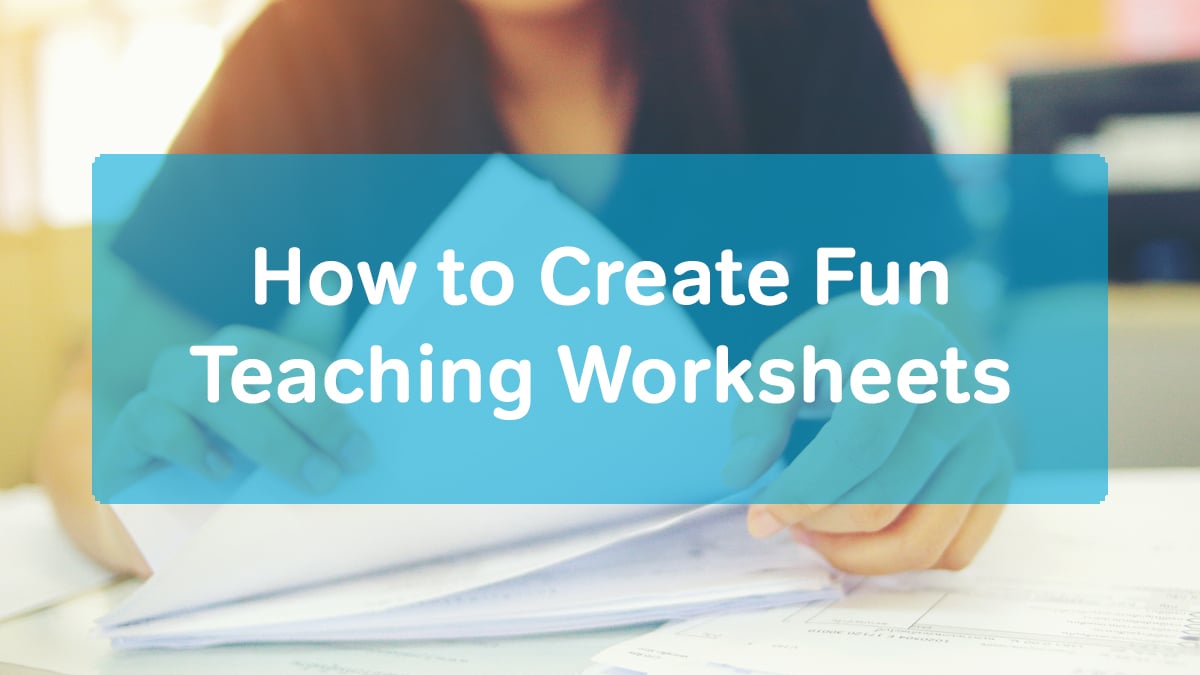 Games
Make the experience fun by turning the lesson into a teaching game. For example, students could roll dice to determine what activities they need to do or complete a puzzle. Reward students with points for discovering the correct answers or locating mistakes on the assignment. You could even have students make mistakes on purpose, so other students can find them and correct them.
Partner Work
Allow students to complete the worksheet together. Make stations for students to cycle through to help them work on the assignment. They could also pass around the worksheet, having each student answer one question before passing the paper to the next person. You could also simply allow students to discuss responses with someone else.
Lamination
Not only can laminating assignments help you save paper, but it can also make the assignment more interesting to students. Your students will enjoy using a dry erase marker to complete the assignment and show you their work.
Student Created
What would your students consider fun teaching worksheets? Find out by asking them. Have them practice a new skill or use new information to make a worksheet for other students in the classroom. Then, you can have them switch with someone else to have them complete it. That way, everyone gets to work on the information twice.
Art Utilization
Do you have students with great artistic abilities? Let them shine as they complete worksheets by asking them to draw or complete art projects. They could label items or talk about other ways that the art applies to the subject.
Technology Usage
Rather than completing a worksheet, have students complete an assignment on a website or app. Since students enjoy working on tablets, this could be a fun way for students to practice a new skill.
Combined with Engaging Activity
Use the worksheet to prepare students for a fun and engaging activity. Right before you play a review game, lead a discussion, introduce a project, or provide students with a real-world experience, have them complete the worksheet. This gives students information that they can use to make the activity more meaningful to them.
Don't just let your students fill out worksheet after worksheet. Instead, create fun teaching worksheets that can keep students engaged in the material. Use these tips to make them more interesting to students, so they can make the most of the assignment.