As you prepare for your teaching interview, it's important to know what questions could be asked of you. That way, you can start thinking about how you'd answer them ahead of time and be prepared. Rather than providing short, empty answers–you can share experiences and ideas that will show the interviewers that you're the right person for the job. Here are some of the interview questions for teaching positions that you should start thinking about how to answer.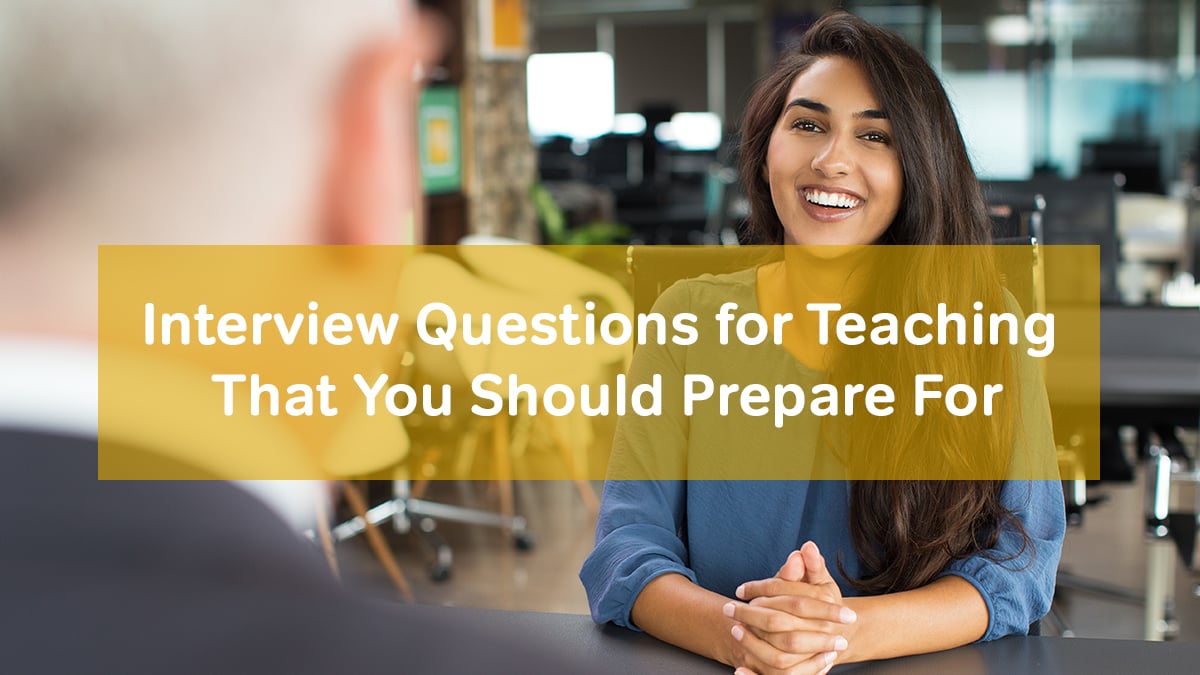 Interview Questions
Tell us a little about yourself. What are your interests? What 5 adjectives describe you? Why did you decide to become a teacher?
How would you describe yourself as a teacher?
Are you flexible?
Who influenced you to become a teacher?
Describe your

teaching philosophy.
Describe 3

strengths/weaknesses

you have as a teacher.
How do you incorporate differentiated instruction into your lessons?
How can you meet the needs of gifted/ESL/SPED students in your class?
How do you meet the needs of

students with an IEP?
How do you incorporate technology into your lessons?
How do you prepare students for state/standardized tests?
How do you teach to state standards?
How do you engage your students in the learning process?
How do you measure student performance?
What teaching methods do you use?
Describe your favorite lesson/a project students would complete or have completed in your class.
What is your discipline philosophy?
What is your

classroom management plan?
What are your classroom rules?
How would you handle the situation if a

parent complained

about _____________?
How would you calm an angry parent?
How do you work to communicate with parents on a regular basis?
Would you be willing to help with extracurricular activities?
What are the biggest issues teachers face today?
How did your college/student teaching experience prepare you for teaching in your own classroom?
Along with preparing for these interview questions, review your teaching portfolio. Make sure that you have plenty of examples that you can refer to as you answer the questions. Then, have someone go through these questions with you. Practice your responses and ask for feedback, so you can polish your responses and ensure that you feel well prepared for your interview. And don't forget to have some questions of your own to ask at the interview.