Studies have shown that when you set high expectations for your students, they will work to meet and exceed them. Of course, there are lots of different times for setting classroom expectations for your students, such as regarding the rules, classroom sound levels, completing assignments, taking tests, lining up for recess, and more. As you begin classroom management by setting out your expectations, here are 7 steps to follow to help you.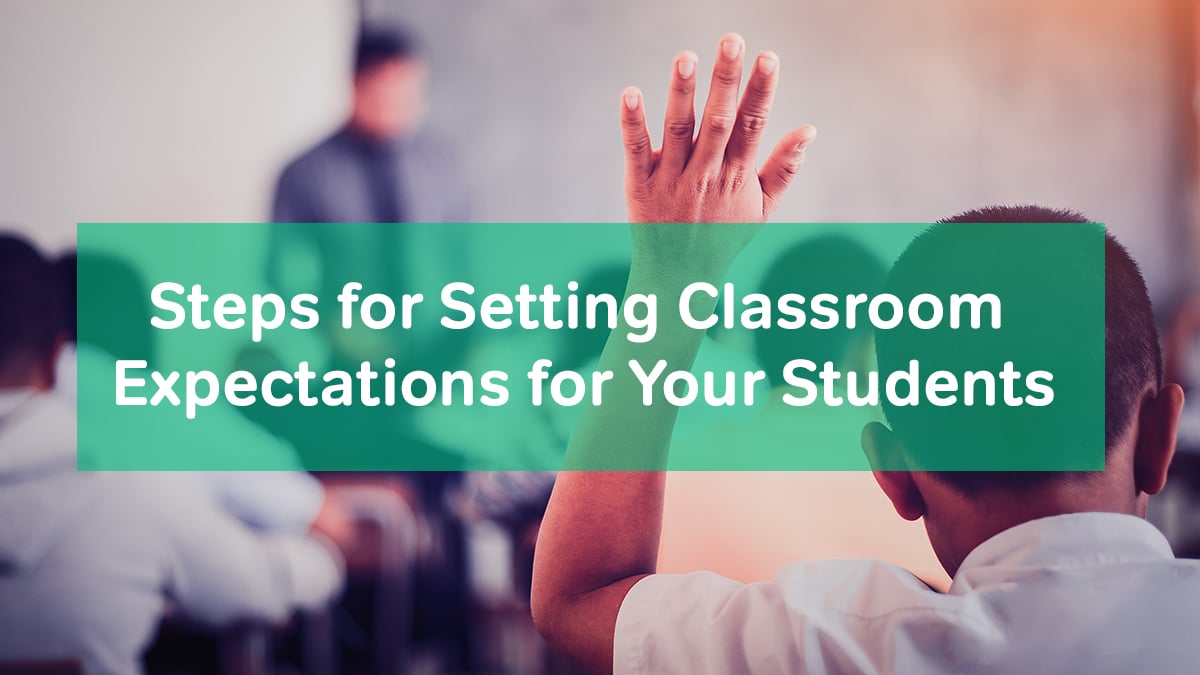 Seven Steps for Setting Expectations
Determine what your expectations for the class will be. You may want to speak to the students and get their help on

creating the classroom rules. Also, set up your rewards and consequences for following or breaking the rules.
Let the students know what the rules and expectations are on the first day of class. It would also be wise to

communicate your expectations to their parents. Send home a list of the rules for parents to review, sign off on, and return to you.
Be sure to model your expectations

for the students. Let them see what you expect of them, and provide them with opportunities to practice them.
Establish your credibility by showing your enthusiasm for your subject. Let your students know how excited you are for them to learn in your class. Also, get excited for them when they succeed or grasp a new concept.
Consistently reward good behavior and address negative behavior. And don't ignore actions that go against the rules. You need to enforce the rules every day for every student. Period.
Get to know your students. Make the effort to memorize their names within the first day or two of class. You may want to consider a seating arrangement to help you with this. Find ways to learn about their background, likes, dislikes, etc. Check in with your students on a regular basis to find out how they're doing in and outside of class, too.
Get

feedback from your students. So feel free to ask them about their expectations for the teacher! And find out how they think you're doing and how class is going. Just be sure to make adjustments to your expectations throughout the year, as needed.
No matter where your students are at the beginning of the year, you can set high expectations to help your students achieve them. Of course, your students are going to try to test you. Be consistent, and encourage your students to do their best and meet your expectations throughout the school year.