Writing a back to school parent letter is an important task. It helps parents know what to expect and tells them the information they need! Let's talk about what to include in your letter.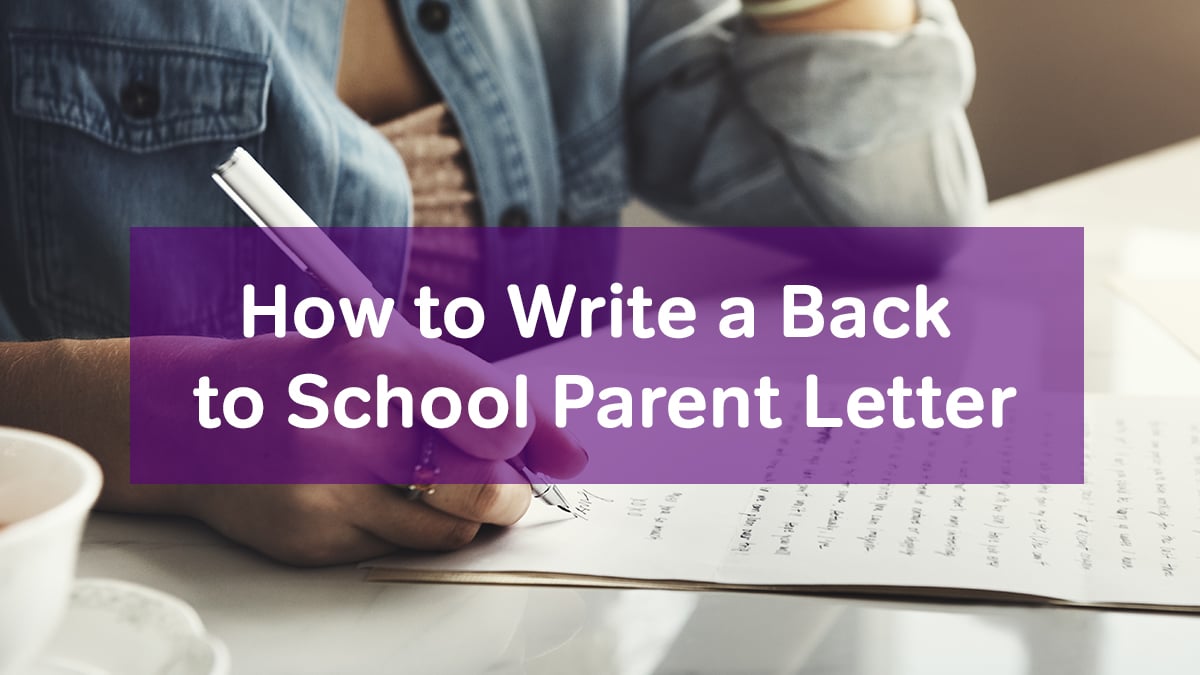 Why Write a Back to School Parent Letter
This is one of the first opportunities for parents to get to know you and your classroom. It is also an important opportunity to communicate things like classroom rules and policies. Often, teachers will include a packet of information with a back to school letter on top. It is one of the first steps to forming relationships with students' families, so make sure the letter is culturally responsive.
What to Include
• Introduction– Start by telling parents who you are. Tell them about your education, how long you have been teaching, and what you like to do in your free time. You can also include a little bit about your teaching philosophy if you have space. Also, make sure to introduce any other teachers or assistants who will be working in the classroom. And including a small head-shot photo is a nice touch!

• Policies– A lot of policies (for instance, illness policies) are set by the school, but may still be communicated in the welcome packet. Other policies may be classroom and age-specific, for instance the drop-off and pick-up routine that parents should follow. If this is your first time writing a welcome letter, ask a colleague to see theirs to make sure you are covering all the bases! This is a great time to set classroom expectations for the parents and the students.

• List of What Children Need– This includes the list of school supplies, which often will have been mailed to families over the summer. For some classrooms, students may also need to have things like extra clothing, nap sheets, water bottles, or snacks. Kids may need particular books for class later in the year. Always be sure to clarify what options are available for families facing financial difficulty.

• Schedules– This is both the daily schedule for your class and the yearly schedule for the school.

• Overview of the Year– In addition to schedules, you want to give families an idea of what their kids will be learning. You can discuss the curriculum if it is relevant, or you could just give an overview of topics you'll cover.

• Communication Methods– Different families need to hear information in different ways! It's good to have a lot of plans in place for communicating with families. This can include newsletters, emails, phone calls, bulletin boards, and class websites. Give an overview of the different ways you'll communicate with parent throughout the year, and be sure to let families know how they can get in touch with you.