It's no secret that teachers are often stuck paying for classroom supplies from their own pockets. That really adds up (especially if you need elementary school teaching supplies). But did you know there are grants for classroom supplies out there? These grants can help you fund everything from colored pencils to field trips for your class. Here are a few resources to get you started.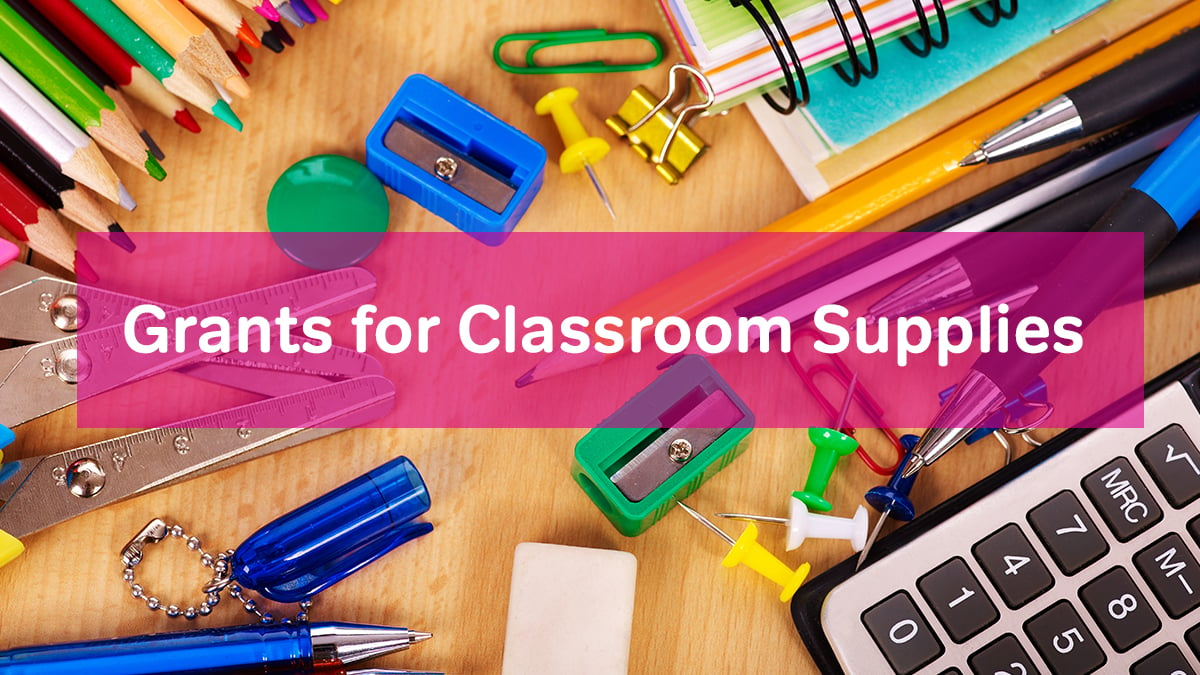 Donors Choose
Donors Choose is a website where public school teachers write requests for specific projects (say, a classroom set of dry erase boards). Then, people see your project proposal and donate. Yay! You put together a sweet thank you package for your donors and you have much-needed classroom supplies.
Kids in Need Foundation
The Kids in Need Foundation provides teacher grants and classroom supplies for classrooms in need. They accept grant applications in cycles, so keep checking back to stay up to date on the relevant deadlines.
Target Field Trip Grants
Target funds field trip opportunities for K-12 students at public schools to learn outside the classroom. You can earn up to $700 to fund a trip for your class. However you must keep deadlines in mind. Make note of the deadlines and apply online.
Community Resources and Stores
Local stores often have a budget for local community donations. This is a great and almost unlimited resource for classroom supplies. There are two ways to go about this.
National chains often have a bigger budget for donations since, well, they have more money to work with! Here is an example of Dollar General's Family Literacy Grant, which could be used to fund youth literacy programs (for instance, purchasing books). U.S. Bank has grants available for arts education in K-12 schools. Walmart funds community grants for K-12 schools, including private schools. Write down all the chains you can think of in your city or town. Then, search online for the name of the store and "community grants." Make notes of the requirements for each grant and make sure you meet them before applying. Keep searching, get creative, and be persistent!
Locally owned stores don't have big budgets for donations, but they often value close ties to their community. If local stores carry the classroom supplies you need, it's worth asking if they would consider making a donation of money or products. Some stores may even consider "sponsoring" your classroom for the year.
Tips for Asking for Classroom Supplies Grants from Stores
Stores of all sizes use donations as tax deductions, so don't be shy about asking for money or supplies to use in your classroom. If you apply by phone, you may have to call back several days in a row in order to get in touch with the right person. Do be courteous, and if you get a donation, be sure to follow up with a handwritten thank you note (bonus points if your students help!) and a 501(c)(3) letter from your school they can use for their taxes.
More Grant Ideas
These ideas are only the tip of the iceberg! There are more grants out there for STEM projects, your own professional development, or even adding some must have classroom technology. Plus, earning grants looks great on your résumé! So get out there and get your hustle on.