Adding furniture and decorations in your classroom helps spruce up the space. Unfortunately, classroom furniture is expensive. I remember looking for a classroom rug for some fun teaching games, and I couldn't believe how much it would cost. Luckily, there are great ways to find used classroom furniture at great prices. Check out these 5 websites for quality products to decorate your classroom.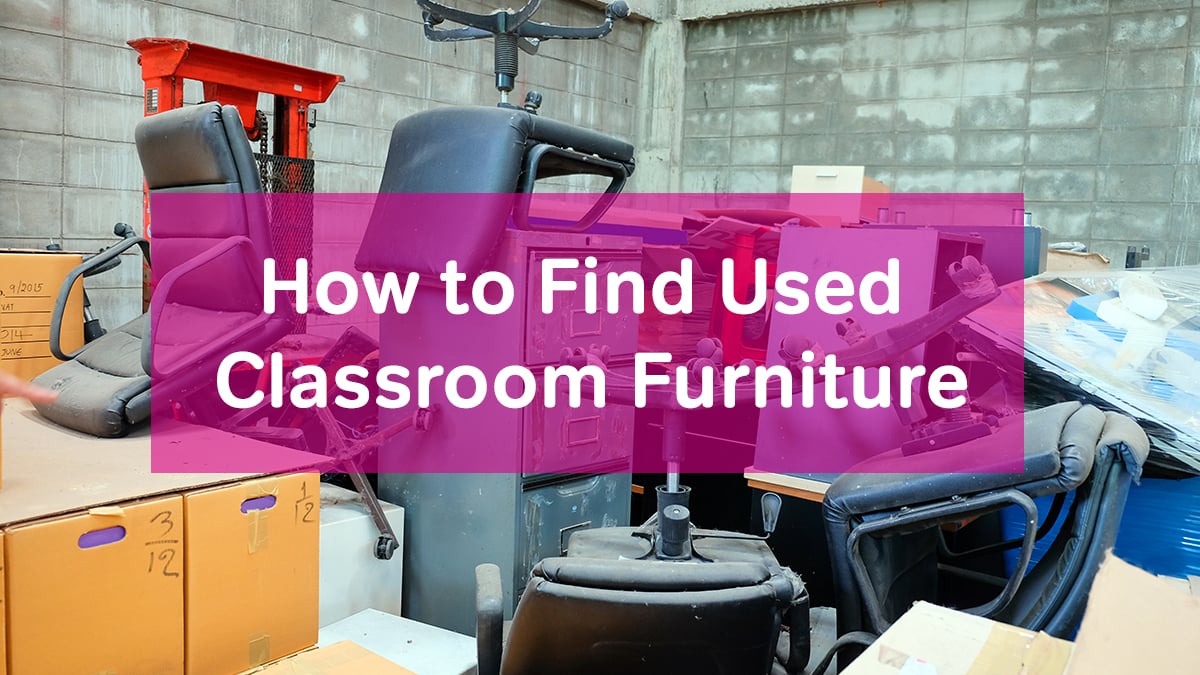 School Outlet
Although the company is based in Nevada, School Outlet has provided quality products for over 10 years to people across the nation. The company carries used furniture for preschools, elementary schools, middle schools, high schools, and universities. They offer low prices of popular brands for classroom furniture. They also have payment plans for teachers on a tight budget.
eBay
For over 20 years, eBay has provided a way for people to buy and sell new and used items. There are lots of products on the website, so you can compare prices. You can also participate in online auctions to get items at great prices. If you don't want to wait for the auction to end, many products offer the option to "buy now" instead. You can find products in bulk and share the cost with several teachers at your school who are looking for the same items.
School Excess
School Excess sells used classroom furniture to people throughout the United States and Europe. They receive the products that they sell from school districts and liquidators. This helps them offer quality, gently-used items at discounted prices.
Public Surplus
If you're looking for items in your area, Public Surplus is a great place to start. The website offers auctions for items from local public agencies, including school districts. You can find used chairs, desks, tablets, filing cabinets, and more. After winning the auction, you need to set a time to pick up the item in person. That way you don't have to worry about paying shipping, too.
Craigslist
Craigslist is another way to find local used furniture. The furniture comes from local people, so it's important to check the item's quality and meet at a safe location to pick up the items. Check the website periodically, and you just might find a great deal on used furniture.
As you personalize your space and make it your own, you shouldn't have to spend a lot of money. Look for used classroom furniture to decorate your room at a fraction of the cost. You may also want to check out how to get grants for classroom supplies to save even more money.